The fund is targeting around $30 million to invest in socially responsible ventures. (see Bay of Plenty Business News, May-June 2019)
The fund – said by Enterprise Angels executive director Bill Murphy to be the first of its type in New Zealand – was publicly launched at a well-attended function at the University of Waikato's – Tauranga campus in late June, with Tindall Foundation trustee and KW1 director Robbie Tindall as the keynote speaker.
The regionally based and focused fund has been backed initially by cornerstone investments from trusts including Bay Trust, Acorn Foundation, TECT, and WEL Energy Trust.
"The aim is to focus regional skills and capital to create systemic change," said Murphy.
He said that the fund was conceived as a partnership between the commercial and philanthropic sectors.
Murphy, who founded Enterprise Angels and will move to focus on the new fund, added: "What really motivates me is  making a difference."
Impact investing intentionally seeks to create both a financial return and a positive social or environmental impact that is actively measured. It is part of a wider global movement towards responsible investing and is aimed at generating a measurable positive environmental or social impact.
"What really drives them is doing something awesome. Founders are driven by doing something they love."
The new Bay-based fund was expecting to make eight to 10 investments, and was currently assessing around 40 potential opportunities. The fund is seeking minimum commitments of $100,000 payable over five years.
Experienced director Jon Mayson, who will chair the new fund, told Bay of Plenty Business News the fund was breaking new ground in New Zealand.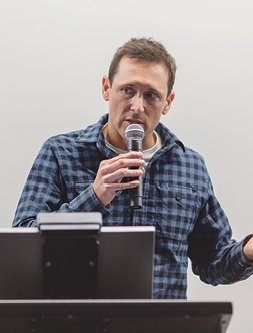 "It's about doing well by doing good," he said, adding that philosophically the fund's aims fitted with his own longheld views.
"It's actually about breaking down the traditional views of economic activity and recognising that by being responsible around our environment in the broadest terms – social, political, economic – we can make a positive difference," he said.
"In the end one would hope that this initiative that's been taken by angel investors – and Bill Murphy in particular – can be an example for other potential investors. If we move into something like that with a positive attitude, we can really make a major difference."
Founders and funding
Tindall noted that his family's interests straddled some of the issues the new impact fund was aiming to target, namely getting new companies off the ground, and making a contribution to the community.
He told the audience he had spent nine years within the Warehouse Group, founded by his parents, and then had moved to KW1, the Tindall's early stage investing company, which had a strong brief for New Zealand innovation.
"In all cases, we took the approach that people involved were going to recycle and become part of other companies and continue to grow the knowledge economy," he said.
And he noted that in his experience it was very rare for company founders to be driven by a desire to become rich.