Port of Tauranga has welcomed the long-awaited second report of the Upper North Island Supply Chain Study released in October, which suggests the managed closure of the Ports of Auckland (POAL) and the development of Northport as the best way forward.
Port of Tauranga chief executive Mark Cairns said a two port solution was workable, subject to land-side infrastructure development, and would address concerns about economic land use in Auckland.
The government-commissioned Upper North Island Supply Chain Strategy (UNISC) working group's preference is for the continued operation of the Port of Tauranga, a new inland freight hub in Auckland's northwest, and a rejuvenated North Auckland rail line with a spur to Northport, with the Auckland ports retaining their cruise ship visits.
The UNISC working group is independent and makes it clear that government has yet to decide what its policy will be. The group's second report, released by associate Minister of Transport Shane Jones – an understandable proponent of the Far North – is accompanied by an economic analysis of supply chain scenarios by a consortium of advisors led by Ernst & Young (EY).
The economic report said the capital cost of shifting the Ports of Auckland – including its car imports activity – Northport would be around $10.3 billion. The recommendation quelled some speculation that it might back nationalisation and rationalisation of POAL, the Port of Tauranga and Northport.
A 62 percent majority of 500 Aucklanders polled by the working group said moving the port would make Auckland a better place to live, work and visit.
More economic analysis needed
Cairns said he agreed with the working group's observation that the economic analysis needed some refinement, as some of the cost, future capacity and cargo forecast figures were at odds with Port of Tauranga's data.
"We haven't discussed the assumptions with the consultants and would welcome the opportunity to do so," he said.
Port of Tauranga had recently engaged Netherlands-based container terminal experts TBA Group to complete a capacity development review that showed it could accommodate up to 2.8 million TEUs per annum on our current footprint, he said.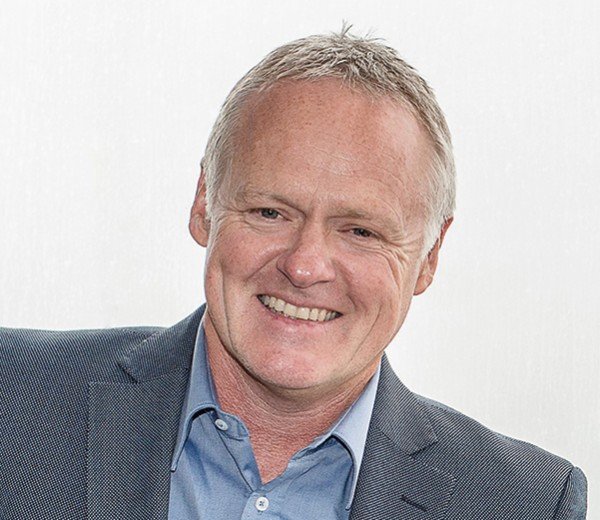 "The report points out that Port of Tauranga is among the world's 10 most efficient ports. Port of Tauranga is New Zealand's busiest port, with room to grow and the next stage of capacity expansion already underway," he said.
"There is also the opportunity to factor in the current and future freight handling capacity of the inland freight hubs in the Waikato, including the Ruakura Inland Port in Hamilton."
When Bay of Plenty Business News went to press, there was no official comment from the Auckland port, which is wholly owned by the Auckland Council.
However, recently re-elected Auckland Mayor, Phil Goff, has been reported as saying more work was needed on the port strategy.
"Like most Aucklanders I am in favour of moving the port, but we won't simply give away our assets built up by ratepayers over generations. Relocation needs to be stacked up economically and protect the interests of Aucklanders.
"While Auckland Council made submissions on the original proposal, we and other stakeholders, including the shipping companies and the Ports themselves, have not had further input into this report."
Several options considered
The working group and EY consortium explored several options. These included:
1) Maintaining the status quo.
2) Managed closure of POAL freight operations with listed Northport developing equivalent capacity and Port of Tauranga continuing its own planned development. (Preferred)
3) No major development of Northport with Port of Tauranga accepting POAL's freight in addition to its own.
4) Both Northport and Port of Tauranga expanding capacity to take on POAL's freight.
5) Managed closure of POAL with a new "super port" developed in the Firth of Thames.
The group's third and final report, expected out before Christmas, will consider how to move from the current situation to the preferred option.
Northport is jointly owned by Port of Tauranga and Marsden Maritime Holdings, both listed companies. Marsden Maritime is 20 percent owned by POAL with the balance held by the Northland Regional Council.
The EY analysis said Auckland Council and ratepayers would be better off if the port site was redeveloped. POAL currently delivers a dividend to its council owner of around $50 million a year. Alternative land use had the potential to generate rates and leasehold income in excess of this.
A full move to Northport was not expected to affect employment and economic growth in Tauranga. Road traffic congestion was a city-wide problem there and forecast growth in both passenger and freight travel meant this problem was likely to worsen.
Port of Tauranga has almost 50 percent more freight entering and exiting the port by rail than POAL and Northport. Outcomes, however, were highly dependent on freight forwarder port preference, said EY.
It was assumed that 70 per cent of the full move to Northland freight task would be covered by rail. This change would significantly remediate the costs associated with a longer logistics and supply chain.
Port of Tauranga's Mark Cairns said freight owners would continue to choose the most reliable and cost-effective supply chain.
"The working group's challenge is to now ensure that its preferred scenario can achieve this, given the cost of developing the necessary rail and port infrastructure to unlock Northport's potential."