The Bay of Plenty economy is expected to remain strong for the coming year with solid underlying growth and good prospects for 2020, say local business leaders.
"The regional economy is still very strong and sentiment appears to be really good," said Nigel Tutt, chief executive, Priority One.
Tauranga Chamber of Commerce chief executive Matt Cowley added that businesses in the Bay were cautiously optimistic about 2020.
But there are two main factors that are likely to affect what sort of year we have. The first is, of course, external issues that are largely beyond New Zealand's control. Recent years have been notable for a greater degree of international political and economic volatility than we have seen since the world emerged from the Global Financial Crisis.
The erratic US approach to trade by President Donald Trump's government, the on-off trade wars with various major partners, and Britain's protracted Brexit problems, as well as political changes and unrest in regions from South America to the Middle East have all played a part in heightening instability.
Pre-election impact
The other major issue for New Zealand business is the fact that 2020 is an election year. There is a positive side to that. The New Zealand government, which has been regularly accused of incompetence during its term – think Kiwibuild – and of a lack of coherence and coordination between the three coalition parties, is likely to go out of its way to prime the economic pump in 2020.
The most obvious indication of a change in attitude has been Finance Minister Grant Robertson's recent decision to take the advice of a range of economists and signal that he was willing to borrow cheaply and spend big on infrastructure in the coming years.
We should not underestimate what a major change of policy this reflects. Labour inherited a strong economy from the previous National Government and is highly sensitive about any perception that it is a "borrow and spend" government.
Robertson announced in December that the government would take advantage of historically low global interest rates – and New Zealand's generally strong economy – to undertake "significant" spending on infrastructure, with more information promised for January. As we went to press there was little detail about the scale of the spending package. But the announcement reflects real concern by the government about its re-election prospects.
Robertson described it as a "once in a generation" fiscal opportunity.
The government can now borrow at an interest rate of just 1.3 percent for 10 years – an all-time low.
The announcement is welcome news for Reserve Bank governor Adrian Orr, who has been calling on the government to spend more money to help stimulate the economy. And it has been a call voiced by a number of independent and commercial bank economists for months.
Too little, too late? 
The problem is that by coming to a decision on infrastructure spending this late in the election cycle, the government may have left it too late, given how long the impact will take to trickle through to the wider economy.
Orr has said he will be watching the government closely to see if it actually spends what it said it was planning to over the coming years. But the reality for Bay of Plenty is that the region is in a good position, and in particular the Western Bay.
"We don't see any immediate problems," said Nigel Tutt. "In the near future all business sectors appear to be doing well and having a good outlook.
If we look forward the outlook is more subdued than it was at this time last year. How that will affect our region – particular the exporters – we're not sure. But there are no warning signs."
Tutt said he believed central government would throw money to the region and invest more in infrastructure as it comes up to election time. But he said that the region faced some challenges around infrastructure and how it coped with the population growth.
He acknowledged that, even if the government went ahead and borrowed to fund major infrastructure projects, infrastructure building took time.
"We need aggressive action fairly quickly, particularly around freeing up land for housing intensification and transportation projects."
In its most recent Infometrics economic report, Priority One said GDP (provisional) in the Western Bay of Plenty district was up 2.6 percent for the year to September 2019 compared with a year earlier. Growth was slightly higher than in New Zealand (2.4 percent) and higher than in Bay of Plenty region (2.5 percent).
Global growth expectations remain lower, particularly regarding China, other Asian economies, and Germany, said Infometrics. Domestically, slowing private expenditure and falling business investment remains a drag on growth, and there are growing calls, and solidifying expectations, for increased government spending, as signalled by Robertson's infrastructure announcement.
Bay growth still good
GDP (provisional) was $1,731 million in Western Bay of Plenty district for the year to September 2019 (2010 prices). Annual GDP growth in Western Bay of Plenty district peaked at 7.6 percent in the year to September 2016.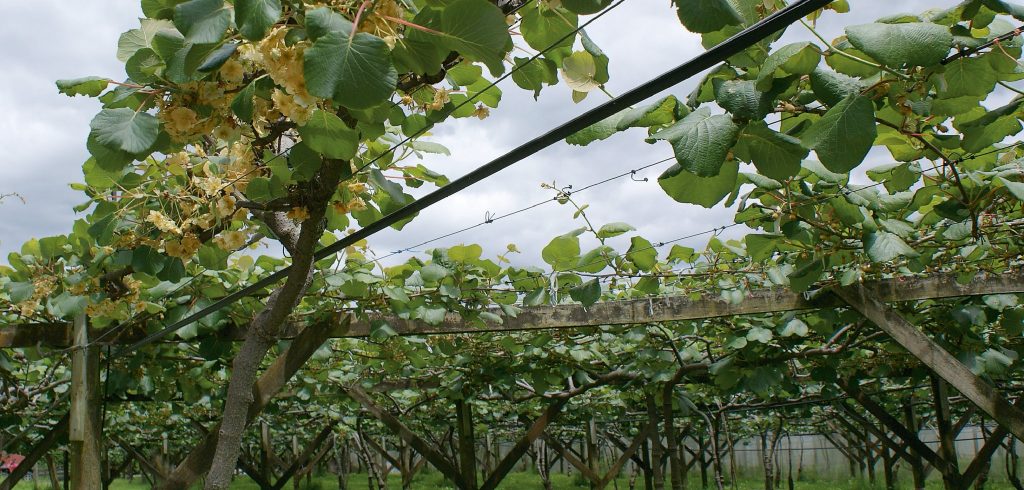 But as Tutt noted in comments when releasing Priority One's annual figures at it's recent AGM, 2019 saw the Western BOP economy still in good shape after several years of growth.
"To continue regional growth we must confront challenges that we have in the form of infrastructure, where we desperately need investment in key assets, and the provision of talent, where our job creation is outstripping our supply of people," he said.
"These two challenges are complicated to solve, and will require a team effort from businesses, local and central government alike."
Tutt says that despite these challenges, the Western Bay had much to be optimistic about.
"Our economy is very strong with great base assets like Port of Tauranga, our hospital and wider health sector, The University of Waikato's expansion and our capital networks," he said, adding that the port was a great driver (see accompanying story).
"We're particularly encouraged by both the health of the main sectors of this economy and the number of innovative growth companies that are thriving in the area. Our unique mix of lifestyle, purposeful industries and scale of businesses will allow us to attract and retain talent in the area."
Tutt said Priority One had reset its strategy to take a wider, more inclusive, view of the economy's contribution to its community.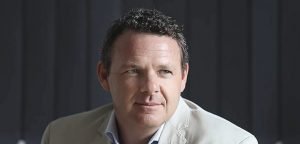 "Our goals are for the economy to create value to deliver prosperity to all of our community, and for our economy to be growing in a sustainable manner," he said.
"We view the creation and encouragement of high value jobs, and getting our own people into them, as the biggest contribution we can make to our community.
We must collectively deliver higher incomes to the people of Tauranga Moana." Tutt told Bay of Plenty Business News that Tauranga was New Zealand's fastest growing city, now with  around 144,000 people.
"Population growth is healthy for the economy in many ways, but we need to attract investment," he said.
"We're seeing businesses coming either as branches or in their own right, and there will be some larger announcements in the New Year," he said.
Export conditions positive
Tauranga Chamber of Commerce chief executive Matt Cowley said the overseas trade risks appearing to be de-escalating, and the conditions for exporters also appeared to remain positive for the near future.
"The region is looking towards another great summer with the possibility of back-to-back record-breaking kiwifruit seasons. Our summer events calendar is also jam-packed, which will extend our festive season. This is as well as more than 110 cruise ships to dock at our local port."
Cowley said that this year's increases to public sector wages for police, teachers, and healthcare should further boost demand for local tourism, hospitality and retail operators.
"The government's year-on-year surplus will also put pressure on both sides of the government to review their revenue and spending policies leading up to the 2020 election," he said.
"Government is already signalling their intentions to invest in infrastructure to keep up with the continued population growth.
It will be incredibly disappointing if the Bay of Plenty region was missed off the infrastructure portfolio. The need for infrastructure investment is the most unifying issue for communities across Western Bay of Plenty."