Two leading New Zealand players in the global fresh produce industry have collaborated to deliver growers, packers and marketers powerful consumer insights into product performance, closing the final link in the soil-to-consumer process.
BOP software provider Radford Software Limited and consumer insights specialist, FORWARD HQ Limited have launched the joint initiative, the Consumer Experience module, which is expected to provide producers with unprecedented traceability and knowledge about what happens to fresh produce after purchase.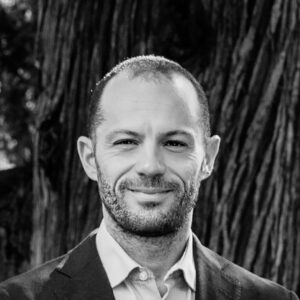 Radford chief executive officer Adam Cuming said this knowledge would provide a competitive advantage and drive continuous improvements across the grow, pack, storage and sell cycles of the value chain. Consumer insights gathered by FORWARD will be interfaced within Radfords' existing Business Intelligence platform, FreshInsights as an add-on module.
"The consumer experience is the final moment of truth, the ultimate measure of produce performance. We can now provide producers and brand owners with information gathered along the entire value chain," Mr Cuming said.
"Producers can use the information to communicate with retailers, improve brand value to drive margins and success. They will get to understand how the sensory attributes of how their lines resonate with the market segments and how consumers experience their produce.
"They will be better placed to make informed decisions about what they can do along the value chain (such as on-farm, packhouse practices or distribution processes) to improve the consistency of the consumer experience."
Customising metrics to meet client objectives
"Customers will agree on the focus and scope of insights required, selecting from a wide range of product and brand performance metrics such as overall liking, taste, texture and appearance attributes, ripeness stage and willingness to recommend. The metrics can be customised for any fresh produce line from cherries to carrots and accessed in a user-friendly way by anyone in the business.
"FORWARD, which has extensive experience in strategic research and insights, specifically in the primary sector, will source the information via various means such as surveys or a dedicated app, tailored to a customer's objectives.
Once interfaced into FreshInsights, customers can choose to combine those insights with other data sets from the grow, pack, sell and grower accounting cycles to provide full value chain visibility," he said.
FORWARD global consumer insights director Carlo Magni said globally there were very few solutions as well integrated as the Consumer Experience, and none of them focused on produce.
"In New Zealand, we are the first to launch a Consumer Experience module within a specialised CRM (customer relationship management) and our value proposition is well positioned to deliver much-needed consumer insights, in extremely efficient ways, to grow the NZ produce sector and its presence globally," Mr Magni said.
"Our clients want to understand what consumers' needs are and what they value, how their products perform against competitors and how to identify opportunities for improvement.
"The partnership opens the door to measuring product performance in-market, while linking the impact that growing techniques, supply chain efficiencies and retailers' in-store execution have on end-user experience.
"A good example of a category driven by consumer demand is the development of the cherry tomato category for snacking and convenience. Globally, we now see a large volume of cherry tomatoes grown and packaged in new formats curated towards consumer needs and wants."
He said there had been an overall shift from the primary sector in the past decade from being product and growing centric to more consumer centric. This had accelerated in the past five years and momentum was still positive, he said.
"It has become clear to many organisations that by addressing consumer needs and wants, such as consistent quality 365 days of the year, brands can become relevant to consumers, achieve or sustain higher premiums and deliver on their brand promise."
He said FORWARD insights were used by global produce organisations such as Zespri Kiwifruit, Dole, T&G Global and Westfalia Fruit to inform decision making around what to grow, when to harvest, how best to package and deliver the best possible produce experiences to consumers.
"Traceability currently stops when products enter a supermarket. Our collaboration with Radfords aims at linking data streams between stakeholders and taking traceability all the way to the end user, the consumer," he said.
Radfords and FORWARD expect medium-to-large produce marketers to welcome the new module, given the effort many are already putting into targeting consumers and optimising portfolios.
The collaboration was borne out of a shared passion for creating value for brands, Mr Cuming said.
Mr Magni said the project had been on FORWARD'S agenda for some time.
"We finally identified the opportunity to realise it when we met the Radfords team at Hort Connections in Brisbane in June," he said.
The product is available to existing and new customers who use FreshInsights.
Fresh produce businesses are invited to register their interest to meet Radfords and FORWARD at the Global International Fresh Produce Association trade show in Orlando, Florida from October 26-29 or Radfords at Asia Fruit Logistica in Bangkok, Thailand, November 2-4.