Covid-19 is an extraordinary situation that has shocked the world's economy. There is a lot of anxiety amongst the business community because businesses like certainty and there are a lot of uncertainties as the situation is constantly changing.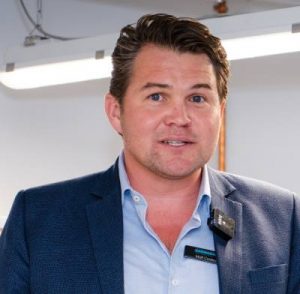 Many tourism, venues, and entertainment operators had the rug pulled from underneath them on with bookings immediately cancelled. Tourism operators who are reliant on cruise passengers have already made up to 90 percent of their staff redundant.
Tourism is at the coal face of border restrictions, and the tourism economy is our biggest export earner and impacts many businesses in a variety of ways.
Businesses are having to quickly change the way they operate. Some businesses have too many staff for their declining sales, while other businesses have a massive shortage of staff (e.g. supermarkets, deliveries, kiwifruit, the banking sector).
Businesses can also have anxiety as they may have significant mortgages after recent capital expansion in anticipation of growth. This was an economic black swan event that has taken the world by surprise. Few people anticipated it would reach these levels of economic restrictions.
Exports still moving
The economic lifelines are that our local exporters are still getting their shipments to overseas markets.
Our government has also invested wisely, following the economic disruptions over the past two decades.
The Reserve Bank of NZ also has a lot of tools in its arsenal, and they are working with NZ's banks, who are self-interested in having the economy moving again.
The Tauranga Chamber is working with Tourism BOP, Priority One and other business associations to help connect people and encourage locals to continue to support local businesses. It is in everyone's best interests to have as many people employed and in business as possible to keep cash moving through our local economy.
We are encouraging local residents to support local businesses by either ordering online or having kerbside pickups. We are also encouraging locals to buy gift cards to use at a later date as well as sharing and supporting their favourite local business on social media.
The Chamber is also looking to use our different networks to help promote people to visit local businesses during the recovery.
It is challenging for businesses to ramp down their business at short notice. But it will also be a challenge to ramp it back up quickly once the recovery has begun.
The Chamber's business advisors are on hand to offer help to businesses during the initial downturn, as well as during the long-term recovery.
(NB: the one month lockdown kicked in just as BOP Business News went to print)