Burgeoning crop volumes and the scarcity of casual labour have prompted the kiwifruit sector to meet the challenge head on before the season starts.
Last year's harvest was marked by a severe shortage of staff for picking kiwifruit, with a 1200 worker shortfall that was unable to be filled by calling on either extra Recognised Seasonal Employer (RSE) workers from the Pacific Islands, or from traditional casual backpacker workers.
"It is very hard to gauge the casual labour market," said Nikki Johnson chief executive of New Zealand Kiwifruit Growers Incorporation (NZKGI).
"You often do not know until you are well into the season, as happened last year."
The sector is acutely aware the growth in SunGold crop, anticipated to be 50 million-plus harvested trays this season, will put greater time pressure on during its relatively short harvesting season to meet export timeframes. By comparison, Green kiwifutut has a longer ripening window.
Johnson said in an effort to try and deal with the impending labour shortage this season, NZKGI is employing a labour coordinator, while also launching a campaign to try and increase seasonal labour numbers.
"With this position we are trying to get a better handle on the shortage, and give some focal point for those people who do come seeking work."
The initial focus will be on locals who may need work, including students, retirees and parents of young families who may not be able to work the traditional shift patterns.
"These are really under-utilised people who could fit very well into a part time environment, maybe doing split shifts of different hours," said Johnson.
Generally the horticultural sector regards locals as the first preferred labour source, followed by RSE workers, and backpackers as the third tier choice on grounds that their numbers can be inconsistent. Anecdotal evidence from around New Zealand's traditional horticultural areas suggests that backpackers are thinner on the ground again this year.
Marcus Pickens, general manager for Pick NZ, the group tasked with sourcing workers for fruit picking by Horticulture NZ, said it was possible those workers were skipping the provinces and finding ample work in city centres.
"Tourism and hospitality are also charging ahead at the moment, so perhaps they are getting work in those areas," he said.
Employment Manufacturers Association data indicates the Bay of Plenty has only 1500 people actively seeking work in the entire region and the BoP region is reporting one of the lowest unemployment rates in the country at 3.5 percent compared with the national average of 3.9 percent. This is the lowest rate in 10 years.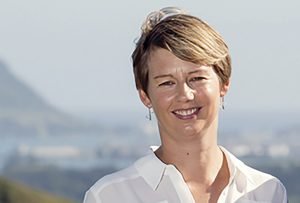 Meanwhile, the Bay is likely to benefit from the boost in RSE worker numbers, with 300 of the additional 1750 announced late last year destined for the region.
The kiwifruit industry is not alone in anticipating a shortage, with the Hawke's Bay apple sector poised to declare an official seasonal labour supply shortage before the picking season even kicks off.
Last year the announcement was made mid-way through the season, and the kiwifruit sector followed shortly afterwards. Making an official announcement means it is easier for visiting tourists to acquire a work visa while here.
Apple crop also up
While the apple crop volumes had yet to be confirmed, expectations were that this year's would be again up on last year's by about four percent, taking the national total to 600,000 tonnes, with 40 percent of that harvested in Hawke's Bay.
Johnson said NZKGI was working closely with PickNZ's national casual worker programme, but there was some potential competition for staff with the early harvested kiwifruit cutting across apple harvest for some varieties.
Last year Apata managing director Stu Weston caused an outcry when he told Radio NZ increased pay rates may not increase the number of people wanting to work in the sector.
Some people were inexplicably choosing to go hungry rather than work in a packhouse, he said. People who had been unemployed struggled with the hard physical work that came with kiwifruit harvesting, he added.
Johnson said NZKGI intended to work closely with the Ministry for Social Development to get potential workers "work fit" with pre-employment training, including physical fitness and social skill development work.
"This will be something our labour coordinator will be working on."