Early stage Bay of Plenty/Waikato investing group Enterprise Angels is expected to launch a pioneering new fund in June aimed at bringing the growing power of Impact Investing to New Zealand.
The new fund – targeting around $20 to $30 million – is expected to help improve social outcomes and to attract increased investment into the region's social and community sectors, say those involved in and investing in the fund. The fund's sponsors say it will be the first of its kind in New Zealand.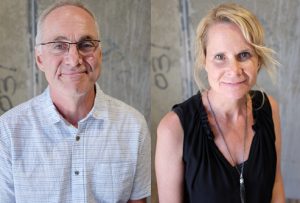 Bay of Plenty Business News went to print just before a due diligence meeting where major investors largely drawn from major trusts in the region were expected to confirm the level of their involvement.
Enterprise Angels founder and executive director Bill Murphy said there would be a public launch of both Purpose Capital GP Ltd (and EA Fund 3) on 19 June, with guest speaker Robbie Tindall, at Waikato University's Tauranga campus at an Invest To Make A Difference session.
Murphy said that philanthropic organisations around the world – like New Zealand's regional Trusts – had historically invested all of their wealth via investment advisors in markets around the world.
"They then do their 'benefit the community' work with the income that comes off those invested funds," he said.
"Typically that income is distributed as grants to not for profit organisations. That can equate to as little as one percent of their wealth.
"Impact investing enables philanthropic organisations to take a percentage of the 99 percent of their wealth and invest that in projects and companies that benefit the community, dramatically increasing their impact."
The new fund aims to harness the power of the philanthropic and commercial sectors to mobilize new capital for systemic social and environmental change.
First close in June
The Purpose Capital fund will be a not for profit incorporated society owned by Enterprise Angels, according to documents provided by the funding group, which is New Zealand's biggest angel investing member group. Enterprise Angels is aiming for a first close towards the end of June.
Purpose Capital chair Jon Mason noted in his introduction to potential investors that around the world, investors were looking for ways to not only make money from their investments, but also to make a difference.
"Whether it is concern about poverty, housing, or the environment, more and more of us are feeling the urgency to change the way we invest and do business.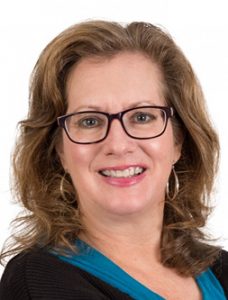 "We want to back innovative solutions to major environmental and social problems."
Building on the experience of some of New Zealand's biggest trusts and New Zealand's largest investor network, it harnesses the power of the philanthropic and commercial sectors, joining them together in one vehicle, wrote Mayson.
"As such, it combines expertise in philanthropy and social change with a track record of investing in innovation."
Murphy said that Enterprise Angels had been researching how Impact Investing is done around the world for two years.
"We've looked at how to structure it, to bring together the commercial and philanthropic sectors, and how to position it so it can play a catalytic role in accelerating impact investing in our regions and across New Zealand," he said.
"The Growing Impact in New Zealand Report," launched by Akina, EY and JB Were in September 2017, estimated that the market potential for impact investing at NZ$5 billion, based on the relative size of the New Zealand economy, charity sector and capital markets. Globally, responsible investments amount to US$23 trillion. In New Zealand, the responsible investment industry hit new heights with $183.4 billion now managed as responsible investments. This was up from $131.3 billion in 2016 and $79 billion in 2015.
People have always wanted to give back to the community and we want to help them do that. This generation is a very social one."

– Lori Luke
The Purpose Capital fund is seeking to raise $20 to 30 million to generate meaningful impact and financial returns in its regions – Bay of Plenty, Waikato, Gisborne – and in New Zealand. Enterprise Angels says the types of investees and the fund's focus areas look somewhat different than Impact funds overseas, due to some of the opportunities and challenges being unique to New Zealand.
The fund will target a portfolio of debt and equity investments in impact projects and organizations, in areas such as affordable housing, environmental degradation, climate change and inequality
The fund's strategy is to create social and environmental impact at four levels – delivering direct social and environmental impact, acting as a lead investor and market catalyst, building a regional asset and innovating for
systemic change.
One of the most exciting things about Purpose Capital is how it combines the commercial sector's understanding of investment and risk with the philanthropic sector's experience in social change."

– Kristen Joiner 
Murphy said there was no question that the development of social enterprises and Impact Investing was growing.
"Some say it's to plug the gap left from less or ineffective government and philanthropic funding. Others feel we are at a tipping point, where ordinary investors are telling their advisers they want some or all of their investments to be making a positive impact."
Billions of dollars were going into Impact Investing each year in the US, UK, Europe and more recently Australia, said Murphy.
New Zealand was a bit behind and always would be when it came to the dollars invested, he says.
"But I'm confident as we've seen with the growth of entrepreneurship and early stage investing we'll see an equally rapid growth in social enterprises and impact investing here in New Zealand."
Kristen Joiner, director of Impact Investment at Enterprise Angels, has been a key driver of the new fund.
"One of the most exciting things about Purpose Capital is how it combines the commercial sector's understanding of investment and risk with the philanthropic sector's experience in social change,"
she said.
"It allows these two powerful groups to team up and do some magic."
Wayne Werder, general manager of TECT, said the trust had given an in-principle indication of investing in the new fund, subject to due diligence.
"The concept of Impact Investing is growing a lot of legs and its growing internationally," he said.
"The old model was of having your investments in one pot and then a trust like TECT gives money to charity and community initiatives," he said.
I'm confident as we've seen with the growth of entrepreneurship and early stage investing we'll see an equally rapid growth in social enterprises and impact investing here in New Zealand."

– Bill Murphy
"If you can invest into organisations that are doing good for the purpose, then it's kind of a double tick.
"One, you are investing into people and organizations and also you are getting a return to do more."
Alistair Rhodes, chief executive of Baytrust, said from his organization's perspective, Impact Investing was seen as a positive development and was part of its overall strategy.
Baytrust currently had around $3-to-$4 million in the Impact Investing space, primarily in affordable housing, and was looking to grow that to $15-20 million over the next five years.
"We've built up the expertise internally and we also have the experts that help us with investing opportunities," he said.
"What Bill Murphy's trying to put together is interesting because I think the impact investment ecosystem in New Zealand is a bit behind where it needs to be.
"A fund like Bill is proposing could potentially entice more capital into this area than otherwise could
happen."
Rhodes said that while Baytrust could do more Impact Investing itself, some investors and trusts didn't have the internal expertise to directly invest in some of these opportunities.
"It would be good to think that in five or 10 years there would be three or four funds around New Zealand doing what Bill is trying to do," he said.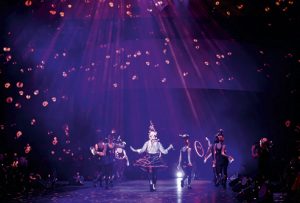 For trust investors that would be helpful, he said. "Instead of trying to do it all ourselves, we're sharing costs and due diligence and assessing opportunities, because none of us are really big enough to have dedicated teams to do all this ourselves."
Lori Luke, general manager of the Acorn Foundation, also noted that Impact Investing had become a big deal around the world.
"I envision in New Zealand we'll be heading in that direction as well," she said.
She has been talking with Murphy and Joiner since she joined Acorn Foundation last year. The trust's investment advisory committee had recommended the trust consider making an investment, subject to due diligence, she said.
"Assuming the due diligence comes to pass, Acorn will follow the other trusts that will be putting some money behind Purpose Capital," she said.
Luke said Acorn Foundation was interested in Impact Investing was that generally the investor assumed a lower capital return, but that was balanced by a higher societal or community return.
"We're interested in an Impact Investment opportunity that would be local not just general," she said.
Many of Acorn's 311 donors have established endowments that leave money to the community when they die, while others get a lot of pleasure out of seeing their money at work while they are still alive.
Acorn Foundation had some incredibly generous donors, said Luke, and the organisation was now focusing on ensuring it reached people across all stages of life.
"People have always wanted to give back to the community and we want to help them do that. This generation is a very social one."
Defining Impact Investing
Impact investing is part of a wider movement worldwide toward Responsible Investing, which aims to aligning investors' values and aspirations with their money. According to Purpose Capital documents, it has three main approaches:
1. Screening – Avoiding investing in shares that are not aligned with an investor's values. The most common exclusions are tobacco, fossil fuels and weapons.
2. ESG Investing – Investing according to a set of standards related to a company's performance in ESG: Environmental, Social and Governance. Environment, for example, looks at how the company performs as a steward of nature.
Social looks at how a company manages its relationships with employees, suppliers, customers, and the communities where it operates. Governance deals with a company's leadership, executive pay, audits, internal controls, and shareholder rights.
3. Impact Investing – Investing to generate measurable positive environmental or social impact. While screening seeks to do good by avoiding bad, impact investing aims to do good by doing good. Impact investments tend to be made in private markets, such as private equity, private debt and venture capital.
Kollective collaboration
The Kollective – built by TECT for around $10 million including land cost – is the largest co-working space in New Zealand.
Opened earlier this year at the 17th Avenue site of the Historic Village, it is essentially focused around providing a working space for not-for-profit and charitable organisations in the Bay, says manager Gordy Lockhart.
"As a concept and as an entity this is the largest largest social enterprises in the Western Bay, which is something to be proud of," he told a May meeting at The Kollective. The meeting was one of many regular sessions, and on this occasion brought together members of young professionals Chamber group LinkT to hear more about the work of The Acorn Foundation, Creative Bay of Plenty and The Incubator.
The Kollective emerged as a concept about four years ago when TECT reconsidered its previous policy of not funding operation expenses for recipients of its funding and eventually decided it made more sense to invest in a dedicated building that could be accessed at reasonable rates.
"They decided they could build something that creates efficiencies in the sector and brings people together with all the advantages of connectivity and collaboration," said Lockhart.
The Kollective is a three storey 1800 sqm award-winning building, with excellent facilities, 152 desks  and six meeting rooms.
"We try to enable the works of the fabulous organisations here by creating an environment that enables everybody to connect and collaborate with others in the building to do good out there," said Lockhart.
Current tenants include TECT, Baytrust and the Acorn Foundation and some 40 organisations from Tauranga's social service.