An extended version of Tauranga's annual Groundswell event in late August/early September will provide access to the ideas of a wide range of game-changing New Zealand and international experts on the key forces currently shaping technology.
At the end of this month, Tauranga will get a chance to tap into the current thinking on the key current themes that are attracting the attention of the world's foremost technologists, business leaders and
entrepreneurs.
What we're finding now is a lot of technology can only be implemented by people who have the right mind set to do it." – Ian Gray.
Major talking points will include the ever more pervasive influence of the mobile revolution and how this has impacted customer service expectations. The need for business to be increasingly aware of both employee and customer needs for more sustainable and ethical business practices is also a key concern, said speakers interviewed by Bay of Plenty Business News.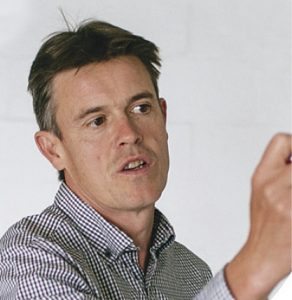 The two weeks of events will hear experts from Adidas, Hootsuite, Weta Workshop, Air New Zealand and many more in a conversation tackling everything from arts and culture, to sports science, engineering and technology. (see pages 6 and 7 for a full range of events)
Nigel Tutt, chief executive of Priority One, a foundation Groundswell sponsor, said the 2018 event had been a huge success.
"The events were of such a high quality, and the community really showed their massive appetite for innovation and creativity," he said.
"We are trying to bring manufacturing closer to the consumer."
– Mark Henderson
"People are keen to think differently about a whole range of things, and Groundswell provides forums for this to happen."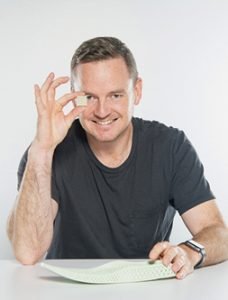 Tutt said the Groundswell team decided to extend the festival from one to two weeks this year because of that appetite, and to encourage what attendees enjoyed last year – a massive diversity in quality events, from food to sport, to engineering, to technology, to art.
"It will also provide a better format for some of the really hands-on capability building and collaborative events like the Design Thinking Xperiment," said Tutt.
"It's given us flexibility to stretch the event wider, and to connect with things like the AIMS Games. Groundswell encourages such a diverse group of people to participate in thinking out-of-the-box, and doing creative, innovative things. We're excited to be seeing those conversations extended."
Ian Gray, business manager for Tauranga technology company Cucumber, is founder and secretary of Rhubarb, a community of BOP organisations working to keep the region at the forefront of innovation, technology and talent development. Rhubarb is organising one of the main Groundswell technology-focused events, on forces for change.
Gray said that last year some senior people were unable to attend the longer Rhubarb event running from morning to 4pm. The extended festival meant Rhubarb could provide a more targeted two-hour event for directors and executives who were unable to attend the all-day event.
New mind set needed
"In terms of those forces for change, there is a lot happening, both from a customer, an employee and a technology perspective that companies and organisations and people are having to deal with," he said.
"We live in a hyper-connected, always on, sharing culture and it's changing the way we do business." – Kirsty Traill
"We have customers whose expectations are made greater by the prospect of new technology, and we've also got employees who want to work for a company that has a meaningful purpose in life and want to change the world," he said.
Gray said that people now were definitely wanting to ensure the organisations they worked for had a meaningful purpose and were contributing to the benefit of society in some form, so they felt a sense of purpose in the organisation.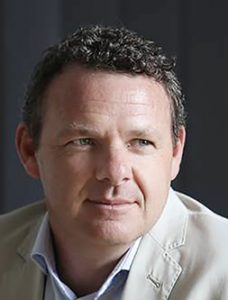 "It's become clear that the young people coming through feel they have choices and don't have to accept any old job, so employers have to give them some sense of belonging and purpose in order for them to feel they can attach themselves and work for that organisation."
In part that reflected the changes in employment from when people often had more of a job for life, compared with the relatively frequent changes seen in current employment, he suggested.
"Rhubarb's is essentially a technology-based event and what we're finding now is a lot of technology can only be implemented by people who have the right mind set to do it," said Gray.
"There's a lot of talk now around getting people with the right mind set in order to innovate."
Gray noted that while it was fine to have new technology, with the collision of technology trends such as Artificial Intelligence and the Cloud, computing power was at a new level.
"But you can't use that power unless you have a mindset in that organisation to take it forward. And we've got organisations coming to talk at Groundswell about how they are dealing with this mind set and cultural change."
Gray said he believed the Bay was starting to become known as a centre for innovation for a number of different things.
Groundswell was helping extend that reputation, he acknowledged. But Gray also noted the developments in AgTech, the recent launch of PlantTech and the amazing work being done at the Scion forest research institute in Rotorua, and the aquaculture and other developments in the eastern BOP.
"The Bay is beginning to become an area where people are looking to it as almost a regional Silicon Valley kind of scenario," he said.
"Rhubarb is bringing in innovative speakers from every corner of New Zealand and from around the world. It's not because we don't have the minds here. It's because we want to feed in what people are thinking and their experience and knowledge."
Exploring the future of manufacturing
Former Otumoetai College student Mark Henderson grew up with a passion for sport, which has led him to the bleeding edge of sports innovation as senior director for the Adidas Future Team.
Based in the US, he leads the development of game-changing ideas with a three-to-seven year horizon. Topics range from high performance product and athlete experiences, to the future of manufacturing and sustainability.
Henderson told Bay of Plenty Business News from the US that there were two reasons for his taking part as a speaker in Groundswell.
"I'm coming to share what I and Adidas are doing," he said. "But the second reason is to learn from everyone else. The most important thing is to be out there meeting with people from other industries and having the space to explore."
Henderson said Adidas explored its manufacturing and design space by using an open source method looking for the best partners in the world.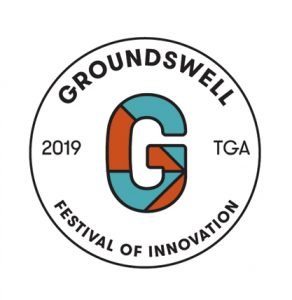 "Obviously we focus on sports performance, looking at insights coming from athletes and consumers. We're looking at that intersection of how we can bring new technologies to manufacturing and to the consumer.
The Adidas Future Team was split between the US and Germany, he said.
"We already have global partners all over the world and part of coming to Groundswell for me is to just grow my network further."
It was a chance to visit family and make some strong connections with local industry," he said.
"I hear there's a lot of good things being done," he added, citing developments in 3D printing and sustainability.
Adidas sources from all over the world, including China and across Asia, but has developed new initiatives, including launching two "speed" factories in the US and Germany focused on automated manufacturing.
"We are trying to bring manufacturing closer to the consumer," he said.
"Traditionally the footwear and apparel industries have had relatively long timelines and been slow to react so we're doing everything we can to speed that up. We're definitely looking at where we manufacture and how we can
change that."
Adidas already has a 3D printed shoe out and these developments were influencing how it made product.
"We're looking at how we can place manufacturing closer to consumers so we can be closer to the market."
The company's other major concern was sustainability.
"We're very aware of the impact our product and plastics have on the environment," said Henderson.
"People are keen to think differently about a whole range of things, and Groundswell provides forums for this to happen." – Nigel Tutt
In the Future Team's area, Adidas had recently released a Futurecraft Loop shoe, made from a single polymer, with no glues.
"It is really hard to recycle shoes, but this one can be recycled into a new product."
Currently a pilot project, the ultimate aim was to achieve a circular lifestyle with a service model where people used and returned their shoes for recycling, he said.
"Adidas has a pledge to only use recycled polyester by 2024," said Henderson. "As a company, we're definitely aware of our impact on the environment and are going after it full force.
The pervasiveness of mobile
Kirsty Traill, vice president customer at Hootsuite, is another of the speakers coming to Groundswell. Traill will be speaking at and judging the YiA awards, speaking at both Rhubarb events, as well as coaching at StartUp Weekend.
Hootsuite is the world's most widely used social media relationship platform with 18 million customers. Traill is a Jaffa who grew up holidaying at the Mount, is an international leader in innovation, leadership and business transformation.
"I really want to encourage young people and the innovators of tomorrow as well as the businesses and leaders to think about the impact innovation and their business can really have on a global scale," Traill told Bay of Plenty Business News from the US.
She noted that it was especially important now that actual business location mattered a lot less.
Traill said one of the big trends she would be addressing included the pervasiveness of social media, with 90 percent of young adults aged 18 to 29 on social media and 71 percent of internet users on Facebook.
"We live in a hyper-connected, always on, sharing culture and it's changing the way we do business," she said.
"The second big thing is around the use of time," she said.
Accessibility through the internet had changed people's expectations around immediacy, which had impacted customer expectations, with the resulting rise in apps to schedule lives and increasing use of Uber, etc.
Mobile devices had become one of the most defining trends of the era, she said.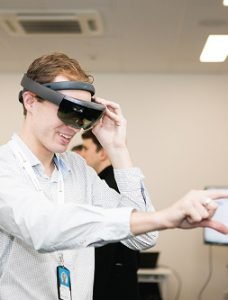 "Mobile devices are pervasive. Almost nine out of 10 millennials say their phone never leaves their side," she said.
"They are changing the way we interact with each other. And customers are now expecting a much more instant reaction."
However, Traill, who did a joint degree in both marketing and languages, also noted that her knowledge of Japanese – she worked for three years in Japan – has been invaluable.
"The area I work in is very data driven, and a lot of decisions are based on data," she said.
"But it's easy to become lost in the data and not have context, because numbers can't tell you the full story. In my experience, having a languages or arts degree helps people round out the left hand/right hand brain balance.
"Being able to think laterally in a visionary way comes from accessing that other part of the brain. I think learning something like a language helps us think creatively and outside the box."