New Zealand has more franchises and franchise outlets for its population size than any other country in the world. And despite some setbacks to business confidence, the sector continues to exert strong appeal in the Bay of Plenty.
Business people are certainly taking up opportunities in franchising presented in the BOP, said Nathan Bonney, founder and director of Iridium Partners and one of two Bay directors on the Franchising Association of NZ (FANZ) board.
"In recent years we have seen a number of franchises enter or expand in the region," he said.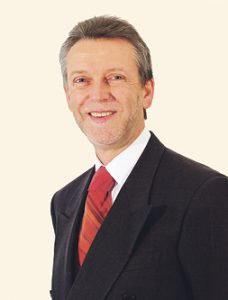 "In the retail space Iridium Partners operates in, the expansion of Bayfair Mall and development of Tauranga Crossings will see a number of businesses operating under the franchise model. And there is also growth on the high street in Tauranga.
David Dovey, co-founder of Exceed Franchising and the other Bay member of the FANZ board, agreed, saying that the biggest increase in franchising nationally had occurred in the retail sector, for both food and non-food retail, where franchising traditionally dominates, boosted by strong population and tourism growth.
"Whilst food retail has remained strong, non-food retail businesses faced pressure to adapt to systematic changes in shopping preferences," he said.
Exceed Franchising picked up four awards in November – Media Campaign of the Year and Digital Innovation of the Year at the annual Westpac NZ Franchise Awards, and was a finalist in four awards with commendations in two categories at the Westpac Tauranga Awards.
In terms of new opportunities, Dovey said the most significant sector growth in New Zealand has been in non-food retail with the addition of 51 more brands since 2012.
"Retail brands now account for almost 23 percent of the entire sector. Accommodation and food services grew by 36 new brands and in the construction sector there were 25 additions," he said.
"Growth in the construction sector is not surprising given the high demand forces operating in the property market, particularly in Auckland, and pressure over the past five years from Christchurch rebuild activity."
The recent reported cooling in property because of the rising cost of building could result in a deceleration of this growth trajectory, said Dovey. But a strong tourism industry may underpin growth in accommodation and food services.
Three other industries showing notable increases were rental, hire and real estate services; arts and recreation, and education and training.
"The most significant reduction in sector size occurred in administrative and support services that include such businesses as travel agencies, and domestic and gardening services."
Nathan Bonney noted that sectors tended to fall in and out of favour, with technology and market trends having the biggest impact.
"A perfect example is VideoEzy, which at its height of the mid 2000s had 135 outlets," he said.
"With the Australian parent company exiting New Zealand earlier this year, only a handful remain. Conversely, we are seeing the emergence of franchise systems related to social media marketing and home services as lifestyles change."
Bonney said that while some categories like cafes appeared to be full, franchised outlets still made up a relatively small proportion of the market. Additionally, the market moves, he said, citing healthy food trends that had created market opportunities for brands that did not exist or have market appeal only a few years ago.
Regional opportunities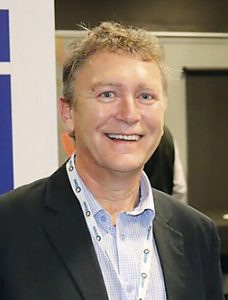 The reasons people bought franchises in metropolitan areas were often amplified in the regions, said Bonney.
"It's the opportunity to be in business by yourself, but supported, with a known brand name with market appeal and/or the ability to access a particular product or service unique to the market," he said.
"Comparable corporate roles and opportunities are often limited in the regions, so people looking to relocate may look towards franchising."
Bonney said the available data was limited, but Iridium Partners had seen a number of franchisees that had relocated to start businesses in regional New Zealand, including the Bay of Plenty.
"Lifestyle is always high on survey results for why people buy franchises, so it shouldn't come as a surprise that a desirable lifestyle, the Bay of Plenty and franchising intersect."
Simon Lord, publisher of the leading publication in the sector, Franchise New Zealand, said the sector had grown a lot over the past five years.
"The Bay is an affordable destination for those looking to escape Auckland and obviously a very desirable one, and that would be the same for people looking to move out of Wellington," he said.
"Many of the new franchises and businesses were created by people doing that. But it's a little less straightforward now and prices have risen considerably [in the Bay]over recent years. Then again so have prices everywhere, and in Auckland in particular. The BOP is still a very desirable destination."
Whether or not it was as attractive in terms of establishing a successful and profitable franchise was more difficult to judge.
"It probably depends to a greater degree than it used to on which franchise you choose and the particular location and rentals and so on," he said.
It was not simply a matter of finding out which were the most lucrative franchises, he added.
Lord noted that often the most profitable franchises in any established system were outside the major cities, in places like Tauranga, because usually there was a little less competition and often a better choice of good staff and lower fixed overheads.
Bay-based David Foster, one of NZ's leading franchise lawyers and a former FANZ chairman with almost 20 years' experience in providing franchise advice, said there were some great franchise opportunities in Tauranga and the whole of BOP.
"Our region is growing," he said. "For a franchise buyer one of the most useful tools to start using is the FANZ franchisee online pre-training course. This is a free course and provides great tips and knowledge."
Due diligence crucial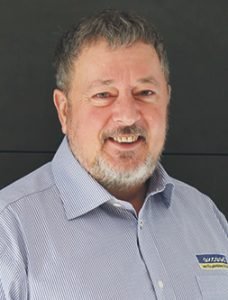 Bonney emphasised that the largest risk for people entering into or purchasing a franchise, and the one that is most common, is the failure to complete adequate due diligence.
"There is a treasure chest of information available to potential franchisees, but amazingly a large number of potential franchisees do not complete the free FANZ franchisee online pre-training course."
There was still a real lack of understanding or perception of franchising by the general public, he said.
"Armed with a good understanding of franchising, the potential franchisee needs to ask the right questions of the franchisor.
"Due diligence is also as much about the individual being the right fit for the particular brand as it is about whether or not the brand or system presents a viable business opportunity."
Bonney said a potential franchisee should really assess themselves against other successful franchisees in the system if possible, and at the very least should meet and speak to no less than three existing or past franchisees.
Foster encouraged those interested to talk to their bank, noting that some of the larger financial institutions had franchise specialists who had an enormous amount of knowledge as to how well a lot of franchises do.
Foster also reiterated that a franchise purchaser must do a due diligence investigation of the system they were considering.
"For franchisors and those looking to create a franchise system, there are vast resources available to assist them. If you are going to create a system, do it properly.
"If not done properly it is likely to create a lot of misery for both the franchiser and also for the franchisees who have invested in the system."
Dovey said that Mount-based Exceed Franchising had expanded since 2000 from working from home to now having a dedicated premises employing 17 people, with franchises across New Zealand and internationally. Skills developed by Exceed included a customer care center, distribution of product, training, marketing and IT.
"A focus has been placed on bringing new skills into the industry through a young and vibrant team supporting the franchise owners," he said.
Dovey said the focus for developing any new franchise had to be based around the franchisors' customer, which was their franchisee. A proven model, strong financial understanding, and New Zealand code-compliant franchise agreements were all key elements, he said.
"But the hardest part for anyone looking to franchise is the ability to let go and trust that the system they have created will be followed."
Access to information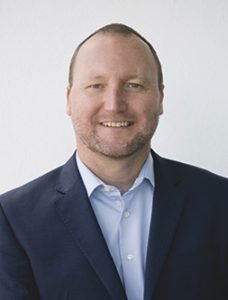 Bonney said it was great for regional representation to have two out of seven FANZ board members coming from the Bay, and they acted as a good contact point for franchisors, potential franchisees and service providers.
"While having two Bay board members isn't necessarily a reflection of the state of franchising, the sector appears to be healthy," he said.
"It's good to have representation for the franchising industry outside of Auckland as New Zealand is not Auckland. Regional businesses prefer to deal with regionals rather than Aucklanders or people from the big cities."
FANZ chief executive Robyn Pickerell said franchising was a very successful business model.
"FANZ promotes best practice franchising," she said. "We encourage all prospective franchise owners to research well and to use the FANZ website resources to assist with their due diligence."
She said it was vitally important that a prospective franchise owner sought professional advice before signing up to a franchise.
FANZ had a list of members on its website who could support with advice, particularly in the areas of finance and legal issues, as franchise agreements could be complex documents.
"Prospective purchasers … should be aware that some franchisors may say that they abide by FANZ standards and codes, but this is very different to being a member.
"FANZ members are also able to utilise the Complaints Process should this ever be required."
Franchise New Zealand publisher Simon Lord said that the low levels of business confidence since the election of the coalition government a year ago had seen activity levels slow a little.
"I think a lot of franchisors have found it difficult to find new franchisees over the last year," he said.
"It's certainly the case that if someone is buying a business at the moment, then they will find franchisors eager to talk to them and will quite possibly find some good opportunities. There is plenty of choice out there."
New Zealand – Well served by franchises
New Zealand has more franchises and franchise outlets for its population size than any other country in the world, with some 630-plus franchised brands and at least 37,000 franchised units, according to the most recent survey data.
Simon Lord, publisher of Franchise New Zealand magazine, who has been analysing the sector for 25 years, says franchising has grown massively over recent years.
The most recent survey suggested franchising accounts for 11 percent of NZGDP, with some 124,000 employed in NZ franchises. The next five-year survey is due to be carried out in 2019.
"A lot of international franchisors targeted Auckland initially," he says.
"But the reality now is that for many people Auckland isn't where they want to be anymore. Franchising is offering opportunities south of the Bombay Hills and north of Albany."
Find out more about franchising
The National Franchise Conference will be held in Rotorua on June 20 and 21, 2019.
www.franchiseassociation.org.nz
www.franchiseassociation.org.nz/franchising
www.franchiseassociation.org.nz/online-course/
www.franchise.co.nz