Rapidly developing car technology, electric vehicles, changing purchasing habits and expanding brand choices make for an exciting future for the team and customers at Farmer Autovillage. The team are eagerly anticipating the re-development of the Autovillage's central showroom hub, scheduled to be completed by early 2022.
This includes a stunning new café area, business lounge and offices, alongside an extended Škoda showroom area, a key brand now utilised by the New Zealand police force.
"Our café, business lounge and complimentary courtesy options are some of the fantastic benefits when visiting Farmer Autovillage. The designs and construction will create a beautiful modern area to relax or use as a base to work from, while enjoying a coffee from our café. We can't wait to welcome everyone to the new hub," says Melissa Smith, Group Operations Manager.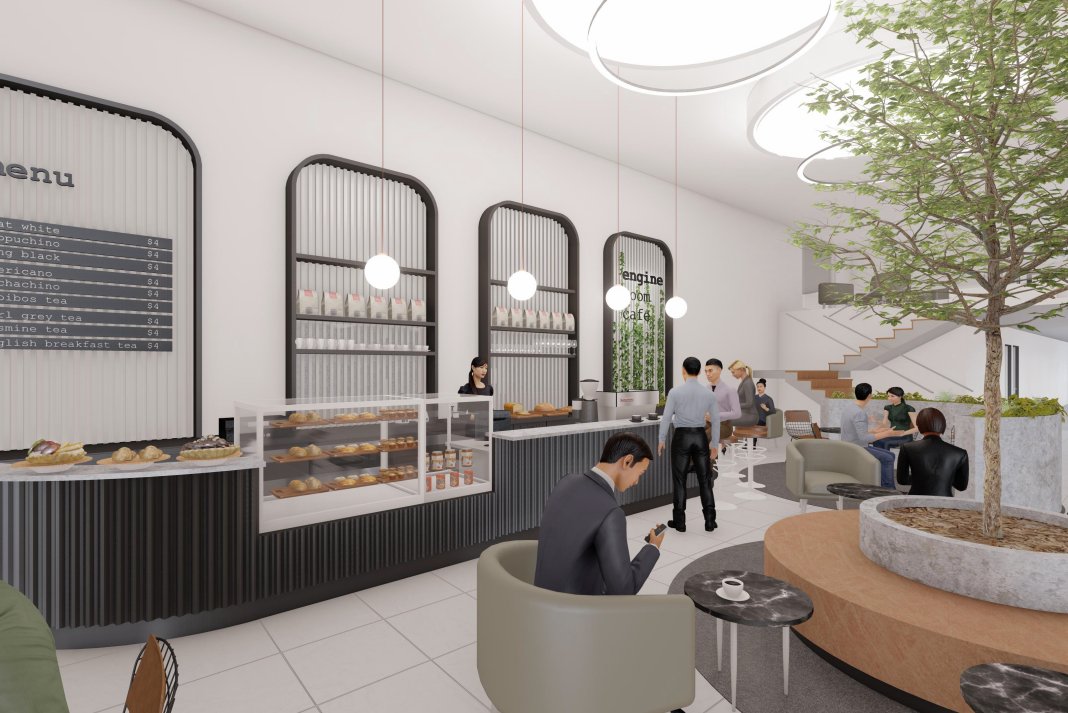 Today's customers are far more informed and knowledgeable when they step onto the showroom floor, having done much homework on-line before even forming an opinion on what car to buy, and often visiting with a shortlist.
"We have responded to this by also ensuring our sales team are very good at working alongside the customers, more of an advisor than sales-person, highlighting the key differences and similarities between the vehicles they may be considering and what will best suit their requirements," says Warren Carter, Group General Manager.
The company has also strived in recent years to offer services beyond a simple vehicle purchase, incorporating a "one stop shop" approach for all clients' automotive needs with total vehicle care services.
These includes servicing, parts, accessories, roof racks, windscreen repairs and replacements, a wheel and tyre centre and a brand-new paint and alloy wheel repair centre.
All ensure customers' vehicles can be tended to quickly and professionally with minimal delay before getting back on the road – an onsite carwash ensures every customer's vehicle looks their best heading home.
"This year we opened a wheel repair centre as a new and additional service to our total vehicle care solution. Our wheel expert Tyler is able to repair kerb damaged wheels with complete precision using the latest diamond cut technology from Europe. This service is already proving to be popular and convenient for our customers," says Bevan Sheppard, Group Service Manager.
Always aware of evolving needs in the motoring sector, the company has also identified the need for a trades part centre servicing trade centres around New Zealand.
"Our trade parts centre has grown quickly from its original team of three in 2013, to seven specialists and nine warehouse team members providing genuine parts for 17 brands, all from a new purpose equipped warehousing-distribution centre. We offer nationwide delivery and a dedicated phone line, which are some of the many benefits for our trade customers" says Mark Ferguson, Group Parts Manager.
Further up the coast at Whitianga, locals are now able to enjoy the service and choices offered in Tauranga, thanks to Farmer Autovillage recently establishing a base in the Coromandel township.
A long relationship with the previous owners of SubLab prompted the move. It has provided the base to offer not only an authorised service centre for many brands but also offers a selection of the vehicles that have been offered in Tauranga.
Read: It takes a village – Driving support for the community