Engineering firm Kirk Roberts Consulting is providing greater job opportunities for the industry, with the recent opening of a new office in Hamilton.
One of New Zealand's largest privately owned and operated engineering companies, Kirk Roberts prides itself on providing progressive and innovative engineering and project management solutions, as well as software and capital management services.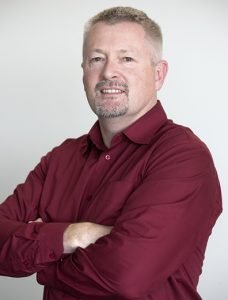 The new office, which opened in September, will see the employment of an engineer, a structural technician, and a full-time administrator.
Structural engineers will also relocate from Kirk Roberts' Tauranga office, creating more opportunities for recruitment in the Bay of Plenty city.
"The new location enables us to add more job options to a growing industry, as well as retain the skills and experience of our existing staff who were looking for new challenges or wanted to move to be closer to family," says regional manager for Bay of Plenty and Waikato Craig Manssen.
Kirk Roberts currently employees more than 100 staff across their Auckland, Tauranga and Christchurch offices, and says it takes a forward-thinking approach to its business structure for the benefit of their staff.
They recently introduced a trial for a Compressed Work Week structure, enabling more flexible working hours in the Tauranga office, and all staff have access to a ShareTrust, the profits of which directly benefit all Kirk Roberts' employees.
Helping employees grow
"We take a considered approach to company culture nationwide, to help our employees grow within our firm and to see the pathways available for long-term development," says operations manager Aimee Fitzjohn.
While Kirk Roberts offers a range of services, the Hamilton team will be focused predominately on structural engineering at this stage.
However, the staff has the ability to draw on the expertise based in all three offices, enabling them to offer further consultancy services, geotechnical, environmental, and fire and civil engineering, along with project management services.
"Although we work in diverse regions, each with its own unique challenges, we like to pull together our expertise across our four offices, to deliver a full service to our clients," says Manssen.
"Having a physical base in Waikato is really important to us. We like our clients to know who they are talking to and will be working with on their projects, to build strong and collaborative relationships for the success of any project."
Kirk Roberts has been involved in the development of a number of projects in the region, including Hamilton's only urgent medical care service centre, Anglesea Clinic, and luxury retirement resort Tamahere Country Club.
Manssen says the team is looking to bring their innovative and experienced approach to engineering to Waikato, providing the best possible solution for any client's project.
"We're really looking forward to getting over there, to work with existing clients and help new clients. Anecdotally, there is a demand for services that is not being met and a want for a fresh approach to projects and timely delivery – all of which we can offer."