The Board of the newly established Kiwifruit Breeding Centre is delighted to announce the appointment of Dr Matt Glenn as its inaugural Chief Executive Officer.
The Kiwifruit Breeding Centre is a 50/50 joint venture between Plant & Food Research and Zespri. It has been established to drive greater innovation within kiwifruit breeding, and to create healthier, better tasting and more sustainability-focused varieties.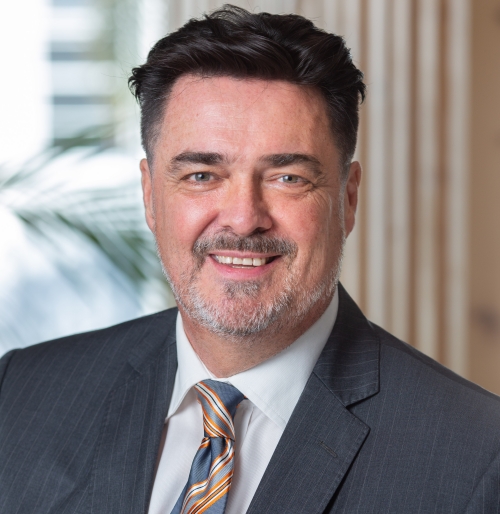 Kiwifruit Breeding Centre Chairman Michael Ahie says the appointment of Dr Glenn followed an extensive recruitment search, and the Board is pleased to secure a candidate with such strong leadership qualities and experience.
"Dr Glenn really impressed the Board not only with his experience but also his vision for how the Kiwifruit Breeding Centre can lead the world in kiwifruit breeding," says Mr Ahie.
"We know Dr Glenn also brings strong leadership from the roles he's held previously, which include executive and leadership roles at Hill Laboratories, Robotics Plus and Quayside Holdings – the commercial investment arm of the Bay of Plenty Regional Council.
"We're really looking forward to working with Dr Glenn, and to beginning work at the Kiwifruit Breeding Centre on 1 October."
Based in the Bay of Plenty, Dr Glenn's strong background in science, technology and business management will support the Kiwifruit Breeding Centre as it accelerates Zespri and Plant & Food Research's world-leading new cultivar development programme.
"I'm thrilled to join the Kiwifruit Breeding Centre and I'm looking forward to working with exceptional talent to accelerate New Zealand's kiwifruit breeding success.
"We have a great opportunity to add to the history of innovation the industry is known for, and help contribute to the growth of the kiwifruit industry within New Zealand and to the value we create for New Zealand.
"We've seen how the latest red variety has encouraged new customers to try kiwifruit, and we're looking forward to continuing to explore other new varieties in the years ahead," says Dr Glenn.