Large sports events such as the Zespri AIMS Games and New Zealand Festival of Squash bring excitement, entertainment, joy, pride, and inspiration to the communities of Tauranga. Not to mention a decent dose of healthy competition and all the passion that comes with that. These sporting events also bring economic benefits to our city.
The clock is winding down in the final quarter and there are only two points in it.
Legendary Kiwi sporting couple Jeff and Adine Wilson are on their feet courtside, anxiously glancing at the clock while encouraging their team to hold on just a little longer.
The ball travels from one end to the other, and back again. The players are desperate. So are their supporters in the grandstands.
The final buzzer sounds and the unbearable tension inside Baypark Arena is immediately replaced with a wall of noise and celebration.
The Wilson coaching duo is ecstatic. The former All Black runs onto the court and embraces the team.
It's a celebration worthy of a Netball World Cup final, or a Rugby World Cup final.
The emotion on the faces of the young intermediate-age basketball players (and their two famous coaches) is exactly the same as you would see on TV.
They are now AIMS Games champions – and that means a lot to young sportspeople in New Zealand.
Each year, thousands of athletes from all around the country, and sometimes even from overseas, travel to Tauranga in search of the ultimate AIMS experience.
It is the biggest week of the year for the city. The Zespri AIMS Games is one of the largest sporting competitions in the Southern Hemisphere.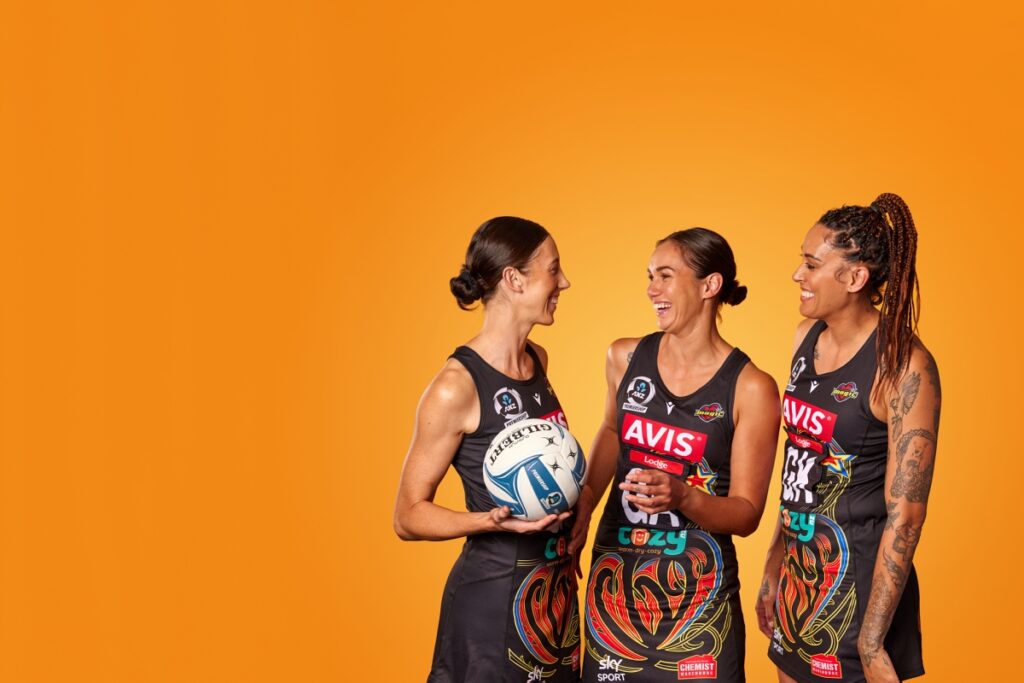 Last year there were more than 10,000 athletes from 320 schools taking part in 23 sports – many of them held at Bay Venues facilities.
Of course, teachers, parents, and other family members also travel with the athletes and pack out the grandstands to cheer them on.
As well as all the positive energy and atmosphere that brings to Tauranga over the course of a week in September, there are obvious economic benefits for the city and wider region.
Accommodation providers, hospitality, retail – they all get a boost.
Tauranga City Council commissioned an economic and social impact report following the 2019 AIMS Games and found that the event contributed 74,787 visitor nights to the region and injected nearly $6.2 million into the Tauranga economy.
More recently Tauranga City Council commissioned a post-event evaluation for the 2022 New Zealand Festival of Squash – the biggest squash tournament ever held in Aotearoa – that showed a visitor spend of $621,450.
There were 4,273 visitor nights generated by the international squash event, which was held at Baypark Arena with all the action taking place inside an eye-catching, purpose-built glass court, surrounded by stadium seating, with a party zone and free fan zone also on offer.
"These huge, high-profile sporting events bring so much energy and life to our facilities and we just love hosting them," Bay Venues chief executive Chad Hooker said.
"There is also a certain pride in local sportspeople, as well as local sports administrators and fans, in being able to take part and watch these events in their own city. Sport has the ability to create magic moments and lasting memories and to have our venues associated with those moments and memories is always special."
Hooker said the economic and business benefits of hosting large sporting events is just one reason among many to keep improving and developing Tauranga's sport and recreation facilities and shared community spaces.
"We want to create high quality facilities for our own local athletes and community clubs and teams to use on a day-to-day basis, and we also want to host as many of these big national and international tournaments and events as possible to attract visitors and become a destination city for sport," he said.
"We are always looking for the next big sporting spectacle and our 2023 calendar is quickly filling up with some exciting events."
With the New Zealand Festival of Squash set to return in December, Polo in the Bay in November, the Volleyball NZ Club Championships and HoopNation in October, Zespri AIMS Games in September, Battle in the Bay national cheerleading competition in August, the New Zealand Gymnastics Championships in July, more basketball and volleyball tournaments in June, and the Fight the Fight charity boxing event in May, there is plenty to look forward to as the year progresses.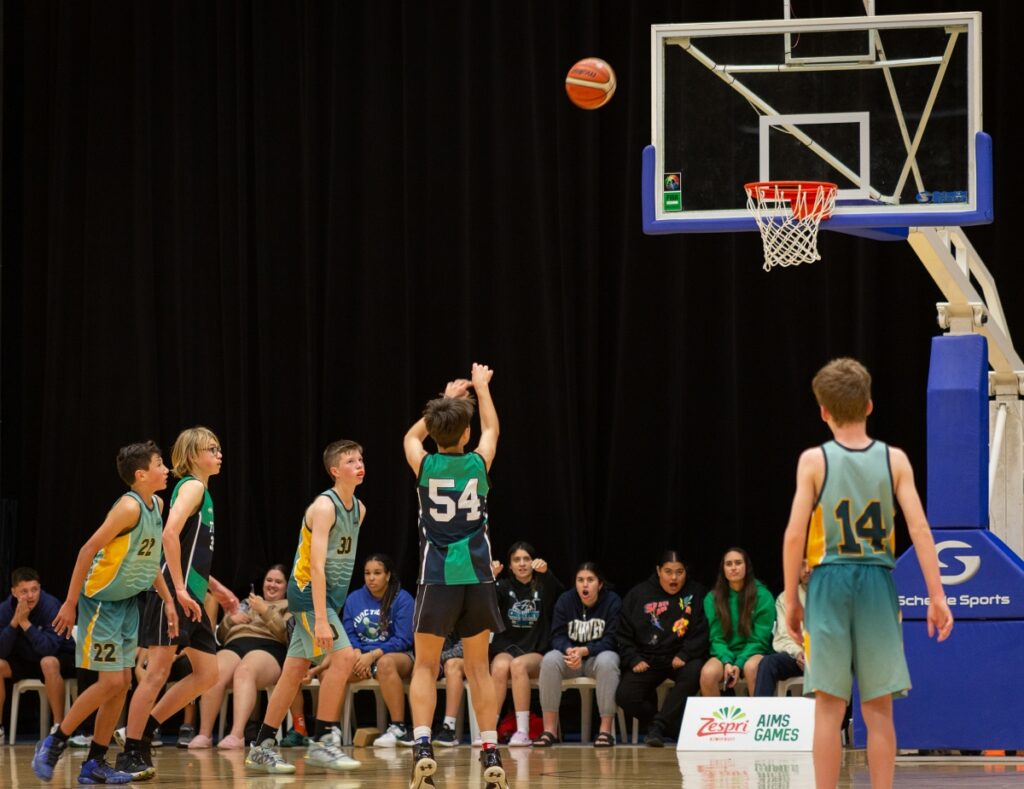 Coming up just this month at Baypark Arena is the Mel Young Easter Classic 2023 basketball tournament, as well as ANZ Premiership netball – with the Avis Waikato Bay of Plenty Magic taking on the Trident Homes Tactix.
At each of these sporting events, magic moments will occur and lasting memories will be made.
Just like on that Friday afternoon in September last year when the final buzzer sounded and a very excited former All Black great ran onto the basketball court to celebrate the two-point win with his son and teammates.
That was a sporting spectacle, and there are plenty more of those to come in Tauranga.
Related: Trustpower Baypark Arena: A great investment by Council