With the uncertainty resulting from the Covid-19 pandemic and the subsequent lockdowns, many of us wondered if businesses would ever 'get up and going' again. This February issue New Appointments section shows clearly that business here in the Bay is well and truly on the up again. Please contact us if your organisation has any exciting personnel changes you would like to share.
Jordan Cranshaw, Josh Howard, Jeanette Mindham
There have been a few changes in the Enterprise Angels team as they prepare for another exciting year in the fast-paced startup industry. In recognition of their hard work and achievements, two internal promotions were made at the end of last year.
Jordan Cranshaw was an intern with EA for 18 months and recently graduated from Waikato University with a BMS degree. He has been promoted to Investment Graduate.
Josh Howard joined the team just over a year ago and has proven to be a great team member, quickly learning the ropes, he has now been promoted to Investment Associate.
Jeanette Mindham joined the team as Marketing Co-ordinator in January. Her skillset and network of contacts is a valuable addition to the team in their pursuit to support the growth of startups and strengthen the entrepreneurial ecosystem.
---
Cathy Hendry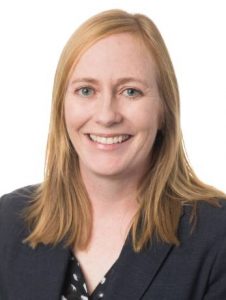 Strategic Pay have the great pleasure of announcing the appointment of Cathy Hendry, currently Senior Consultant Tauranga, as incoming Managing Director. Cathy has over 15 years remuneration consulting experience and has been a Senior Consultant with Strategic Pay for 10 years.
For the last 4 years Cathy has successfully set up and run Strategic Pay's Tauranga office, resulting in significant growth in Tauranga and the Bay of Plenty Region. A recent focus of Cathy's work has been pay equity where she has been working on and leading client assignments in this area.
---
Daniel Vernall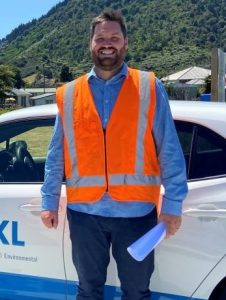 Daniel joined the CKL Tauranga team as a senior engineer after being referred to CKL by a friend in the industry.
Tauranga was also a big attraction as Daniel and his wife Lucy were keen to move to be close to family. Daniel has slotted right into the CKL team, and he has wasted no time learning new systems and procedures whilst running straight into land development projects across the greater Bay of Plenty and Waikato regions, transforming engineering designs into infrastructure and buildings that will be a part of history and impact people's lives.
---
Tracey Morse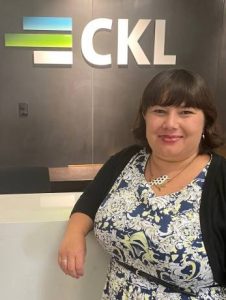 Tracey recently joined CKL as a senior planner. Able to turn her hand to projects of any scale and relentlessly client focused, Tracey divides her time between the Hamilton, Te Awamutu, and Auckland offices according to project requirements. Tracey loves challenging and complex projects – "the curlier the better!".
This attitude has seen her apply her expertise to projects with consenting requirements that include contamination, ecological, archaeological, special character, and heritage elements. Tracey is outcome driven and is able to effectively navigate a pathway within the RMA to ensure the best solution for all parties.
---
New Faces? New Roles? No strings

Let's tell businesses – BBN's guide to new people in new roles across business in the Bay.
If your business has a new staff member, a new department, a change of roles within the company, a new promotion, product or service, then we'll tell Bay businesses about it on your behalf. All you need to do is send us up to 100 words and (if possible) a head and shoulders pic. We'll do the rest. Email new.appointments@bopbusinessnews.co.nz