BBN's guide to new people and new roles across business in the Bay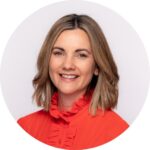 Erena Miller
Erena Miller has recently joined MediaWorks in the Bay of Plenty as the General Manager for Tauranga and Coromandel.
Prior to making the move to the mighty Bay, Erena was MediaWorks' General Manager for Northland for more than 11 years.
As General Manager, Erena oversees the broadcast of local shows on The Breeze and More FM and her team works with clients and businesses across the region to support their advertising needs through MediaWorks' audio, out-of-home and digital platforms which reach almost 550,000 people locally every week.
---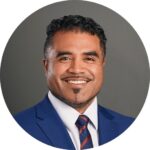 Manuel Efaraimo
Manuel Efaraimo has been promoted to chief operating officer of Brother New Zealand. Manuel joined Brother 22 years ago and has been general manager, operations & service for the last eight years.
Manuel will head up the technical services, customer services, logistics and workshop teams. He already has aspirations for his new role including developing his teams, focusing on solidifying good process and utilising technology to enable scale, growth and improve the customer experience.
In his spare time, Manuel is a volunteer at the Tauranga Boxing Academy (part of Bay of Plenty Youth Development Trust) as a mentor and trainer.
---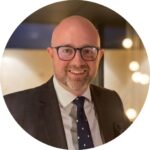 Cameron Forlong
Cameron Forlong joined Accessible Properties in December 2021 with over 10 years' experience in the property industry, focused primarily on commercial property with experience in asset management, facilities management, and recently valuation.
As Property Manager – Auckland and Coasts, Cameron is responsible for managing the day-to-day maintenance of social housing and housing for intellectually and physically disabled people within the central North Island and part of Auckland. In addition to this, he is responsible for the strategic maintenance planning for his portfolio along with capital projects of sales, acquisitions and refurbishments.
---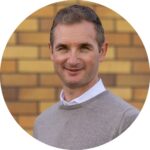 Sam Burgess
First Mortgage Managers Limited (FMML), manager of First Mortgage Trust (FMT), has appointed Sam Burgess as the new Head of Lending, with Roger Ford as CFO.
"We are delighted to have appointed Sam as our new Head of Lending," said CEO Paul Bendall. "Sam comes to us with over 15 years' experience in the banking industry bringing a wealth of knowledge and skills with him."
Roger Ford has been with First Mortgage Trust for nearly 10 years as Financial Controller. "The introduction of these roles reflects the changing needs of the business and will strengthen the strategic focus of the business as we continue to grow," said Bendall.
Related: Veros leadership boosted