It may be winter, but there is no excuse to hibernate. Head on down to Baypark where there is plenty to keep you and the family entertained.
Splice Construction Magic Netball – ANZ Premiership
The Splice Construction Magic Netball team will be playing 3 of The ANZ Premiership games in Tauranga this year: 2 May vs Robinhood Stars @ 6.15pm, 17 May vs Robinhood Stars @ 8.15pm and 24 May vs Northern Mystics @ 8.15pm.
The Waikato Bay of Plenty Magic are a New Zealand netball team based in Waikato. The Magic won the 2012 ANZ Championship becoming the first New Zealand and only team to win the competition.
Make sure you get along to support the MAGIC at one of these games. as we head into the business end of the season. (www.ticketek.co.nz)
Tauranga Home Show
The annual Tauranga Home Show returns in 2021 for its huge 22nd show. Spread across both auditoriums of Baypark as well as outdoor and marquee displays, draw inspiration from over 300 exhibitors bringing you everything you need to build your dream.
​Browse and compare, take advantage of exclusive show deals and giveaways, enjoy the demonstrations in the BespOak Live Cooking Theatre, sit down to eat at the Landing Food Truck Hub, give the kids a treat with the free balloon twisting and bouncy castle, and enjoy a great day out for the whole family.
Visit the show on the 7th, 8th and 9th May 2021.
Stormwater 2021 National Conference
Come and join us for our 20th anniversary on 12 – 14 May. Once again we have a great lineup of speakers and events.
Keynote speakers will include co-founder of the US-based Coastwise Partners, Holly Greening. After a successful career as executive director and senior scientist of the Tampa Bay Estuary Programme, Holly, along with colleague, Rich Batiuk set up the Coastwise Partners, to help other coastal environment organisations around the world to succeed. Many of you will remember Rich Batiuk from our conference two years ago.
The 2021 Stormwater Conference is also one you won't want to miss.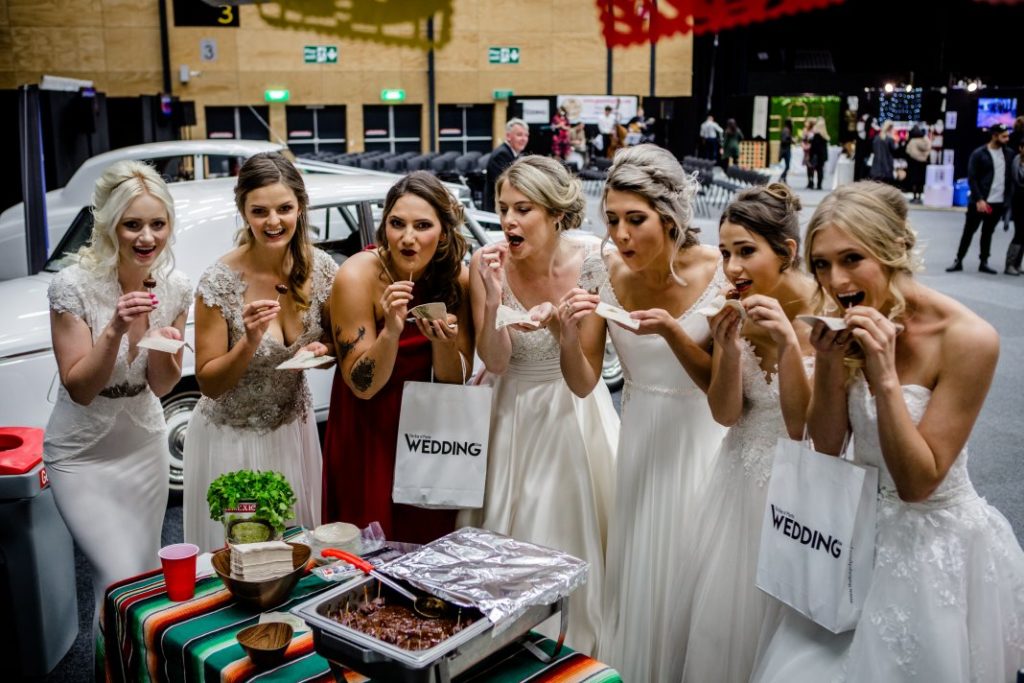 BOP Wedding Show
Come along to The Bay of Plenty Wedding Show on 30 May and get inspired. You'll see loads of gorgeous ideas and on-trend inspiration to your wedding planning that much easier and get your creative juices flowing.
You'll meet amazing wedding vendors who can help you plan the most amazing day of your life, so take the time to browse and speak to them, as they have a wealth of experience on offer. Soak up the atmosphere, take a break at the cafe, then check out the amazing wedding gowns, bridesmaid gowns and menswear coming down the runway at 2.00pm.
Come along and experience the fun, excitement and glamour as all the top wedding specialists in the region gather at the TrustPower Arena, Mt Maunganui.
Project 2021
PROJECT is a Hip Hop Crew Dance Competition for youth who have a passion for Hip Hop Dance.
This event will allow young people to engage in creative expression in a supportive and positive environment that encourages participation and enjoyment. Participants may come from throughout New Zealand.
On Saturday 5th June our entry- level street dance competition gives young dancers the opportunity to take the stage and experience competitive Hip Hop Dance – we will have Primary, Intermediate / Junior Novice and Secondary School / Varsity Novice divisions, as well as our Open Mega Crew Division.
On Sunday 6th June we see the open division crews at an elite level from all over NZ take to the floor; We will hold separate Junior and Mini Crew, then Varsity and Adult shows as the crews battle it out for over $5,000 in prize money.
Showquest
Showquest is a performing arts platform for schools produced by Rockquest Promotions with the support of the Ministry of Education, World of WearableArt, Rockshop & ZM. Showquest supports schools and ākonga around Aotearoa from year 1 – 13 to showcase Art, Music, Dance, Drama, Culture & Technology.
Students design, produce and perform their stories on stage in a powerful night of celebration and recognition from their whānau, peers and community.
Showquest will be on 9 June 2021.
Armageddon
Not long to go till Armageddon is here! Infamous and one of the largest fantasy events in Australasia, Armageddon will be here on Saturday 12 – Sunday 13 June.
Armageddon Expo is New Zealand's ultimate entertainment event, featuring gaming, fantasy and multimedia events.
Armageddon will be a great day out for all the family – if you have not experienced an Armageddon yet – this is your chance!
Devilskin & Kora
NZ musical legends DEVILSKIN and KORA band together to Co-Headline a nine-date winter tour across the country, kicking off in Palmerston North this June.
This winter tour will see an epic accumulation of songs that put these bands on the map, tracks like Kora's infamous Pop Your Bubble, Drop Dead Killer and Carolina and DEVILSKIN have a host of songs from their three #1 albums including crowd favourites like Voices, Pray and Start A Revolution.
These two iconic Kiwi bands will join forces for a must-see tour promising big songs and a formidable live energy that is not to be missed!
Don't miss this explosive tour with two of New Zealand's hottest live bands. Get your tickets today (www.eventfinda.co.nz).
The Seriously Good Food Show
Sick of the same old stuff from the supermarket? Celebrate your love of all things gourmet with food and beverage vendors, craft beer, wine, and food trucks at the 2021 Seriously Good Food Show.
​With over 120 exhibitors from all around New Zealand, you're sure to find something new and delicious, grab some great deals and expand your culinary horizon.
Sweet or savoury, devour the Seriously Good Food Show at Trustpower Arena Baypark on the 26th and 27th June 2021.
Premier Venue
Trustpower Baypark is Tauranga's Premier Venue for conferences, meetings, entertainment and exhibitions. Offering a complete package in one convenient location that features state of the art meeting rooms, in-house catering, audio visual services, professional conference organiser (PCO) and marketing/promotional services.
For more information on any events, enquiries for Trustpower Baypark venues, BayStation activities or service on/off site from BayCatering, Bay Audio Visual visit www.trustpowerbaypark.co.nz or email events@bayvenues.co.nz.