Trustpower Baypark is excited to showcase and demonstrate the multi -purpose capabilities of the park in the current line-up of events. There is a mix of international and national sports, and indoor and outdoor events through to the best summer concert line-up to date!
New Zealand Festival of Squash 2022 – 3-13 November 2022
Watch some of the world's finest squash players take on New Zealand's best.
Internationally ranked players, including our very own Paul Coll and Joelle King will battle it out on the spectacular glass court at Trustpower Baypark Arena, as part of New Zealand's largest ever Squash Festival.
It has been almost 30 years since the last NZ Men's Open Squash tournament, and 13 years since the Women's Championship.
The long-awaited return of the NZ Squash Open, part of the PSA World Tour, will bring exciting wall-to-wall action to Tauranga and New Zealand.
Bay Superbowl and Fireworks Extravaganza – 5 November 2022
With Sprintcars, Midgets, Saloons, Superstocks, and Ministocks competing at New Zealand's top speedway colosseum, this promises to be a great night of speedway racing action. Family fun continues after the racing with a spectacular fireworks extravaganza. The family zone is open from 5pm-6pm, with gates open at 5pm.
Go Green Expo – 19 & 20 November 2022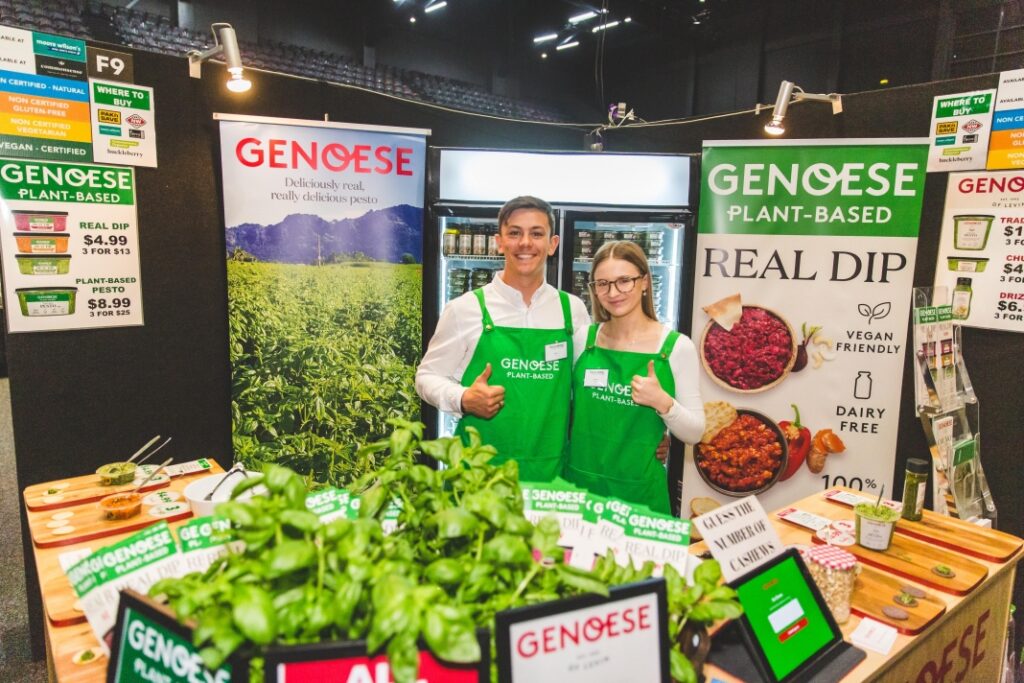 This is your one stop shop for everything you need to live a sustainable life. Eco home and building, food and beverages, organic products, health and wellness, beauty and personal care with many more categories showcased at this fantastic event not to be missed!
A large, diverse range of companies and brands cannot wait to transform your way of life, in favour of the environment and you! This show is dedicated to promoting a healthy, environmentally friendly, sustainable lifestyle for New Zealanders. Get your free tickets online!
Weightlifting – NZ Masters and NZ Junior/Senior Championships – 25 & 26 November 2022
The 2022 National Championships, featuring both the New Zealand Masters and Junior and Senior Championships is almost here!
This November, the event will be held on dual platforms across two days at Trustpower Baypark Arena. The 2022 Annual Awards and Weightlifting New Zealand AGM are also included in this event. Specific eligibility criteria and qualification timeframes are now publicly available.
Polo in the Bay – 26 November 2022
Polo in the Bay is more than just a new annual event, it's a whole new tradition. It's fresh, fast-paced format designed for spectators requires zero polo knowledge to enjoy. Every year, we'll be kicking off the Mount Maunganui summer with first-class entertainment and hospitality. It's a weekend that's hard to resist!
Polo in the Bay features some of New Zealand's most talented Polo players going to head-to-head in their provincial colours and this fresh Polo format brings you closer to the action – there isn't a bad seat in the house. With a range of hospitality options available, from private marquees for social and corporate groups to the Polo Lounge with catering and a few more comforts.
Break Out! U18 Outdoor Music Festival – 2 December 2022
NZ Teens was developed to meet the expectations that parents and caregivers expect of an under 18 event. You can expect a main stage, ample seating, food vendors and non-alcohol beverages will be available throughout the course of the event.
An incredible lighting show complimented by state-of-the-art staging and sound rig. This festival set up is nothing like you've experienced before at an under 18 Festival.
Battle of the Trades IV – 10 December 2022
Base Up Battle of the Trades is a popular Corporate Boxing show that features tradespeople putting themselves against one another in three "two-minute" rounds.
Bay Boxfit is delighted to present the largest boxing fight night in Tauranga.
Secure your spot today and be sure to look your best on December 10 as this is a black-tie affair!
Bay Dreams Festival – 3 January 2023
Festival favourite 'Bay Dreams' is back with a fresh look and a new purpose. A monster-sized line-up of international and local superstars has been announced for
Bay Dreams 2023, happening at Trustpower Baypark on 3rd January.
Returning to summer hotspot Mount Maunganui, Bay Dreams 2023 features a diverse line-up of long awaited international and local talent.
Headlined by ten-time Grammy nominated production powerhouse Diplo, alongside such global heavyweights as US rap giants Denzel Curry (touring new album Melt My Eyez See Your Future), Yung Lean and Freddie Gibbs, British drum and bass figureheads Hybrid Minds bringing their Outline show down under with singer Charlotte Haining, Australian drill crew OneFour, English electronic pop songwriter SG Lewis, UK dubstep producer Flux Pavilion and a whole lot more. Set to be one of the highlight festivals of the summer, Bay Dreams is a must-do for all music lovers.
UB40 ft. Jefferson Starship & Dragon – 4 January 2023
Held at the height of summer, UB40 with special guests Jefferson Starship and Dragon promises to put on a show like no other.
With back-to-back hits; the perfect concert settings and summer in full swing; this is an event not to be missed. Achieving over 40 top 40 hits in their native Britain, and international sales over 100 million records, UB40 are one of the biggest UK music acts of all time.
Today Jefferson Starship remains dedicated to breathing new life into the living catalogue of the Jeffersonian legacy. Meanwhile, representing homegrown talent is the one and only Dragon who remain one of New Zealand's most popular live acts.
Juicy Fest – 6 January 2023
Don't miss out on NZ's biggest R&B Hip Hop Festival Juicy Fest 2023! This line-up includes some of the biggest R&B and hip-hop stars from the 1990s and 2000s, including headliners Nelly, Ne-Yo and Ja Rule.
Other acts include Mya, Chingy, Lloyd, Bow Wow, Xzibit, Pretty Ricky and Twista. Juicy Festival, or Juicy Fest as it's colloquially named, is a R18 one-day festival scheduled for eight shows across Australia and New Zealand this summer. For more info and tickets head to www.juicyfest.co or follow us on Instagram.
Jimmy Carr: Terribly Funny – NZ Tour – 26 January 2023
Star of the UK's most streamed Netflix comedy special of 2021, Jimmy is back on the road with brand new material for 2023. Jimmy's show contains jokes about all kinds of terrible things.
Terrible things that might have affected you or people you know and love. But they're just jokes – they are not the terrible things. Having political correctness at a comedy show is like having health and safety at a rodeo. Now you've been warned, buy a ticket.
Stadium Corporate Boxes
Enjoy Stadium events in comfort from our corporate Boxes. There are still several excellent boxes available for either an annual lease or casual bookings during the summer season.
Quality hospitality is served to your box with an exclusive balcony and relaxed environment to entertain your guests.
For more information events@bayvenues.co.nz
Tauranga's Premier Venue
Trustpower Baypark is Tauranga's Premier Venue for conferences, meetings, entertainment, and exhibitions. Offering a complete package in one convenient location that features state of the art meeting rooms, in-house catering, audio visual services, marketing/promotional services.
For more information on any events, enquiries for Trustpower Baypark venues, BayStation activities or service on/off site from BayCatering, BayAudioVisual
visit www.trustpowerbaypark.co.nz or email events@bayvenues.co.nz.