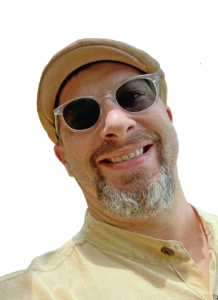 William 'Bill' Geradts, owner and operator of one of New Zealand's largest public expo events, Armageddon, is by his own description "an old school nerd".
He beams in from Christchurch, his office visible in the background and full of an assortment of figurines and other entertainment paraphernalia.
Bill explains how he is currently listening to a podcast about a group of guys rewatching the original Star Trek: The Next Generation from the 1980s.
In his next breath – and this is the secret to Armageddon's success – Bill is talking about the hit 2023 show The Last of Us, Game of Thrones, and the new trailer for The Flash which has just "dropped today". "Feed me more," he says with a laugh.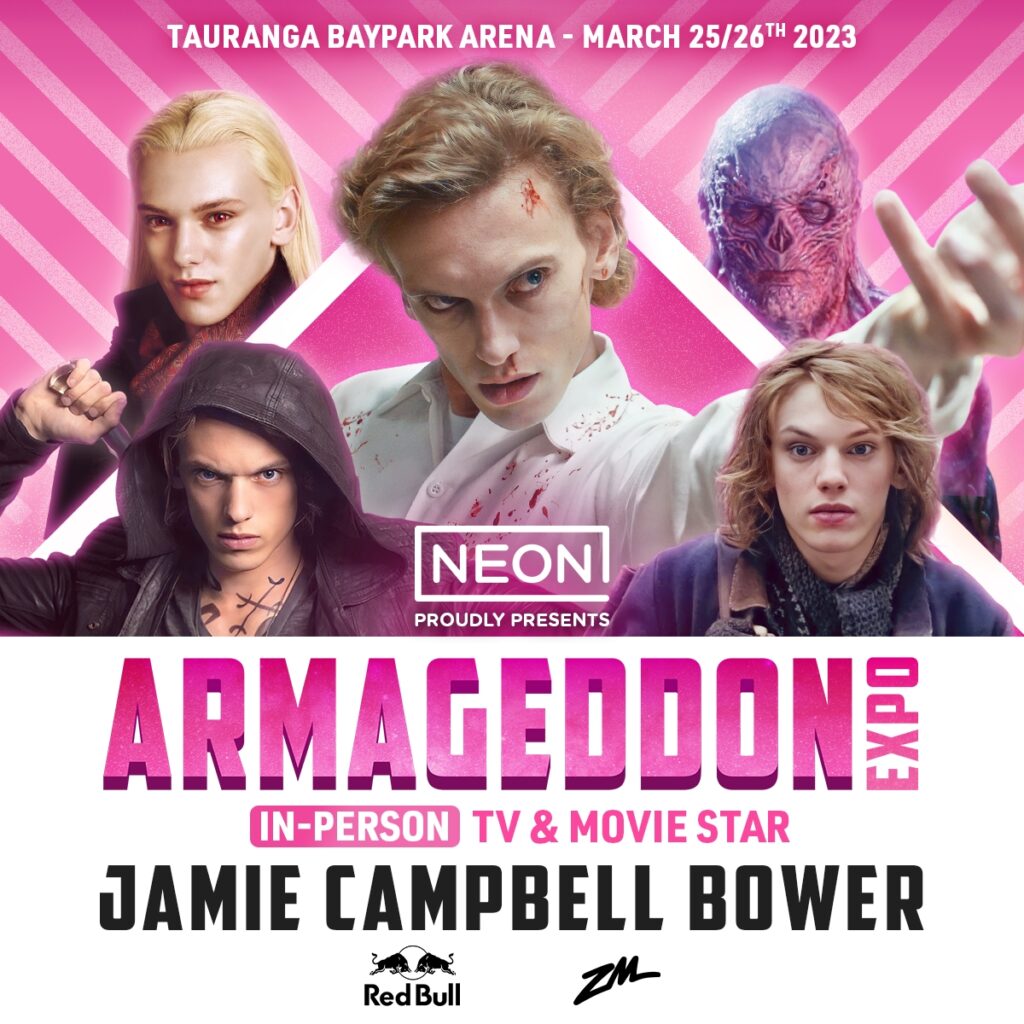 The 52-year-old's appetite for entertainment is insatiable – he is a Doctor Who obsessive, he creates and publishes comics and graphic novels – but at the same time is in no way stuck in the pop culture of the past.
Armageddon wouldn't still be around if he was.
"We're always evolving, and that's why it's called Armageddon," Bill says. "It's a name that means nothing. It is just a cool name for what we're doing. It's not a Comic-Con, it's not an anime event, it's not a K-pop festival, it's not a gaming expo. It is a bit of everything, and that's where our strength lies."
Armageddon Expo started in Auckland in 1995 and over the past 28 years has grown to include events in Wellington, Christchurch, Hamilton, Tauranga and Palmerston North.
There have also been Armageddon events held in Melbourne.
"It's been my baby since we created it," Bill says.
The "we" being him and his "very patient wife" Adele.
"We did a couple of years' worth of Doctor Who video days beforehand, and that evolved into Armageddon, and pretty much really, in my 20s, it was just a great way to pay for all my geek stuff that I was buying. That's the whole reason it was created. I needed to buy Doctor Who videotapes from England and they were expensive."
Now Armageddon attracts thousands of people each year. At the annual Tauranga event alone, between 10,000-11,000 tickets are sold.
This year will be Armageddon's seventh year in Tauranga, always at Trustpower Baypark Arena.
"One of the things I love most about Baypark is that it gives us room to breathe," Bill says. "We're bringing some extra gaming stuff this year and we needed room to do it, and we've got the room here."
Armageddon takes over the whole indoor arena for the weekend, as well some of the space outside.
"It's got all the facilities we need, it's easy to use, it's reasonably central, it hits a good base around the Bay of Plenty," Bill says.
"But, at the end of the day, it's just a great venue and that just makes it easy when you can pretty much rock up, know that things are going to get looked after, and know that the show is going to go well. The staff are great.
We've always had a really good experience at Baypark. It's one of the venues I always look forward to."
Armageddon will be hosting its first high school Esports league event in Tauranga this year, as well as a K-pop concert – another first for the Tauranga event.
"We're always looking for the new thing. We're always looking for the next thing," Bill says.
"The main guest for this show is from Stranger Things, and he's one of the most current guests we've hosted because he's right in between seasons. He's done a lot of different things. We put a lot of resources into bringing him to Tauranga, because we wanted to bring one big guest to the show."
That is English actor Jamie Campbell Bower, who is also known for his parts in Sweeney Todd: The Demon Barber of Fleet Street, The Twilight Saga, Camelot, The Mortal Instruments: City of Bones, Harry Potter and the Deathly Hallows – Part 1, and Fantastic Beasts: The Crimes of Grindelwald.
Other special guests at the Tauranga event will include cosplay superstar Alyson Tabbitha, animation voice actor Brian Beacock, and young New Zealand actress Amie Donald, mostly known for her role in Sweet Tooth and, more recently, for playing an AI doll in the movie M3GAN.
There will also be the usual eclectic mix of exhibitors – dozens and dozens of stalls covering every corner imaginable of pop culture, fantasy, anime and animation, gaming, tech, comics, collectibles, movies and TV.
This is entertainment and fandom at its finest, plus plenty of food vendors and retailers to keep everyone well fed.
"I think that one of the strengths that Armageddon has is that we see a lot of families, young and older, coming together to the show," Bill says.
"There is stuff that parents love and there's stuff that the kids love. And it's not often that you can both enjoy different aspects of the same thing. This is a fun family event."
Tauranga Armageddon 2023 is on March 25th and 26th at Trustpower Baypark Arena, 81 Truman Lane, Mount Maunganui.
Tickets start at $10 for children and $15 for adults.
Tauranga's Premier Venue
Trustpower Baypark is Tauranga's premier venue for conferences, meetings, entertainment, and exhibitions. It offers a complete package in one convenient location, featuring state of the art meeting rooms, conference and expo spaces, in-house catering, audio visual experts, and marketing and promotional services.
For more information and enquiries about events at Trustpower Baypark, please visit www.trustpowerbaypark.co.nz or email events@bayvenues.co.nz