In the automotive world, you're only original until others catch up. In 2005, the Lexus RX was original, being the first ever petrol/electric hybrid-powered luxury vehicle. It was revolutionary for laying out the framework for what a luxury SUV could be.
While the competition followed the traditional method of building an SUV, the Lexus RX shattered the mould of what an SUV could be. The Lexus RX delivered a car-like driving experience, greater performance, improved fuel economy and significantly reduced emissions. In 2005, it changed how customers viewed luxury vehicles, convincing them that owning an SUV and a hybrid was worthwhile.
Fast forward over fifteen years and nearly every popular SUV has followed the Lexus RX's original template, and SUVs are now more popular than ever with SUV sales topping more than 80,000 vehicles and accounting for 50% of total vehicles sold in New Zealand in 2021.
The options available are extensive with petrol, diesel, hybrid (HEV), plug-in hybrid (PHEV) and battery electric vehicles (BEV) for sale from roughly 43 manufacturers. So now that the competition has caught up, how does Lexus RX stay relevant and become original again?
The all-new fifth-generation Lexus RX will become a pioneer once again with an evolution fit for an icon. When it arrives in early 2023, Kiwis will have the choice of two variants (with a PHEV coming later). A hybrid AWD model and a new range-topping hybrid performance model will be available at launch, it's the performance hybrid that is the game changer for Lexus.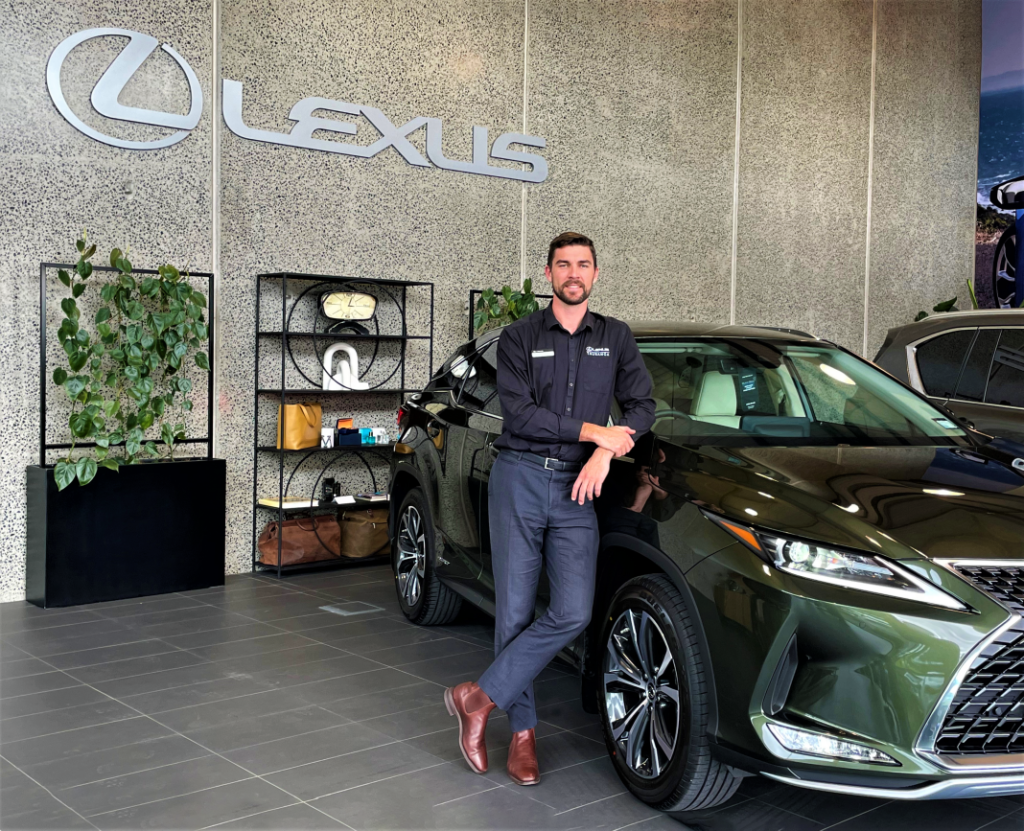 The all-new Lexus RX500h will signify many firsts for the brand. Lexus will debut the F SPORT Performance grade on the RX500h with a leading edge 2.4 turbocharged hybrid powertrain, giving a potent 274kW and 551 Nm, that's more torque than the famous Lexus 5.0 V8! This powertrain combined with the new Direct4 AWD technology results in a more "natural" and almost instantaneous acceleration. To put it simply, it's very quick.
The new RX500h isn't simply about power and torque though, that's not the Lexus way. There's also rear-wheel steering, adaptive damping, 400mm rotors and six-piston callipers up front. This all helps to provide a beautifully balanced vehicle with precise steering, perfect for New Zealand's twisty and undulating roads. It's also matched to a six-speed automatic transmission which means drive-feel has improved greatly as a CVT transmission is no longer required.
The sophistication of the vehicle continues inside as well, you'll find human-centred design surrounded by a plethora of leather, heavily bolstered front seats (with heating and cooling) along with a large 14" touchscreen display.
Rich-looking ambient lighting illuminates the cabin at night while a beautiful panoramic roof can let sunlight in during the day. A 21 speaker, Mark Levinson premium audio system provides theatre-like music in the ultra-quiet cabin. The feature list on the Lexus RX550h is almost endless, with each feature being the most premium version it could possibly be with Takumi craftsmanship at its heart.
The RX500h is also extraordinarily safe, as safety was one of the hallmarks of its success and the new model is no different. A new iteration of Lexus Safety System+ debuts which includes motorcycle detection to go alongside the vehicle, pedestrian, and bicycle detection. Expect the maximum ANCAP safety rating once tested.
In short, the all-new Lexus RX is redefining the luxury SUV segment and raising the bar higher for the competition once again. Initial demonstrator models should be in New Zealand Lexus dealerships before the end of the year with customer deliveries anticipated to begin early 2023. Based on recent Lexus model launches (the smaller NX SUV and larger LX SUV) wait times will grow quickly once demonstrators are on the ground, so if you're interested to know more, reach out to the team at Lexus of Tauranga and submit your expression of interest today.
Visit Mitchell at Lexus of Tauranga at 158 Elizabeth St, Tauranga – or call him on
07-577-0880