It's no surprise that the remaining options for securing a position in Tauriko Business Estate are moving fast.
One key element is recent government action on industrial and commercial properties, with proposed imminent changes to the Loan To Value Ratios (LVR) likely to increase the appeal of non-residential property. Even more important, says Ray White Commercial Specialist Philip Hunt, is that available property in Tauriko is disappearing quickly.
"What I have noticed is an increase in demand and enquiries since early February, when it was announced that Tauriko Business Estate had no more land available for sale from the developer," said Hunt.
"The demand has gone to a higher level because people have recognised the opportunities are coming to an end – basically people just aren't making any more developable land in this area."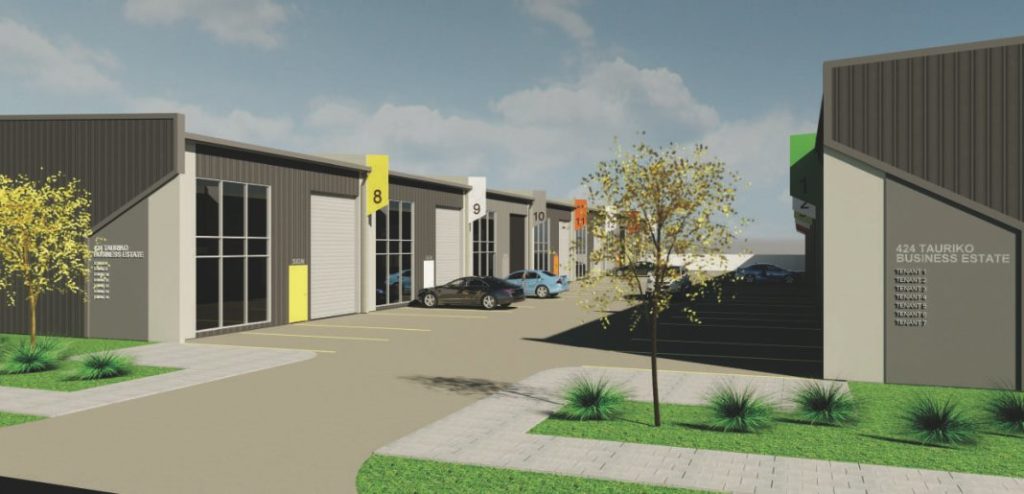 Tauriko's successful estate
Tauriko Business Estate has experienced unprecedented growth over past three years, to the extent that there is virtually no titled land available from the developers. The unique opportunity to own "your own" Industrial Unit is coming at a time when demand is very strong, said Hunt.
Tauriko Business Estate has been one of the city's most successful industrial estates. Main developer Element IMF, with director Bryce Donne, has brought on a succession of new developments over the past few years.
And that's not to mention the expansive project announced a year or so ago for Gib Wall Board's new facility at Tauriko. The design phase of the new plasterboard manufacturing and distribution facility is now complete, and construction is underway.
What I have noticed is an increase in demand and enquiries since early February, when it was announced that Tauriko Business Estate had no more land available for sale from the developer." – Philip Hunt
It has a site over two-and-a-half times the size of the current Penrose, Auckland site, and excellent access to Tauranga's port logistics and Tauriko's roading networks. The new plant is scheduled to open in 2023 and is expected to ensure Winstone Wallboards can meet the growing demand for plasterboard, with around 100 new permanent jobs.
Hunt, who is considered one of the most experienced estate agents in the park, is noted for keeping a close eye on what is attracting investors to Tauriko. He is currently in the process of bringing some of the few remaining available properties to market, with three developments currently under way.
These developments include Kaweroa Rise (452) and the Tauriko Trade Hub (424), each of which has three units available, and a newer development Kaweroa Court (439),which is available now. Pricing ranges from $490,000 to $990,000. Kaweroa Rise and Tauriko Trade Hub are almost sold out.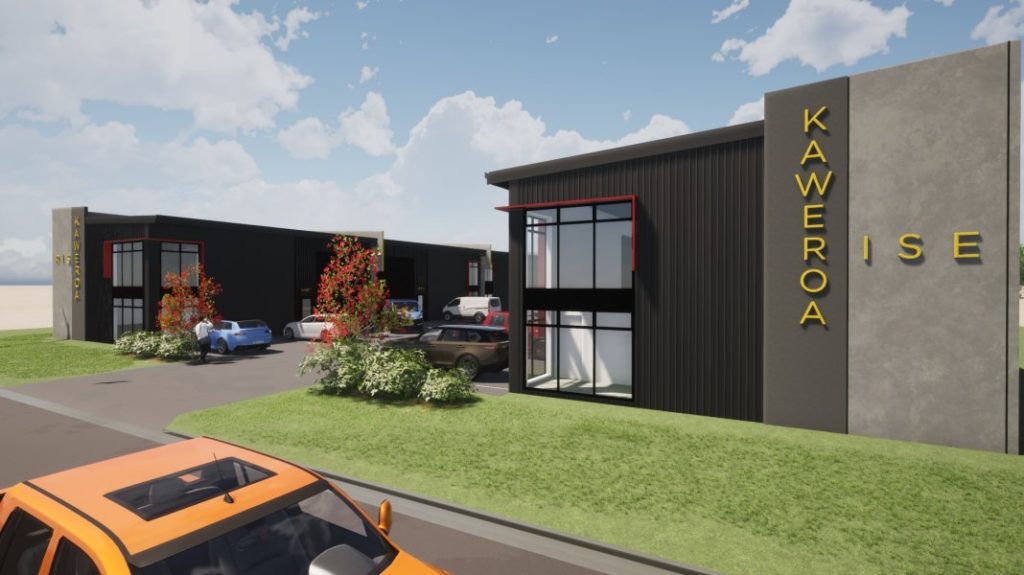 Industrial specialist Christy Arundel
Providing support to Hunt is Christy Arundel, who specialises in leasing of industrial properties (including design build options), industrial developments and land sales within the Tauriko Business Estate. She is highly regarded for her client communications and customer service throughout each transaction. Christy and Philip were both recently titled "Top Agent for Clients' Choice", which is awarded to only three individuals within Ray White Commercial (internationally).
Hunt said that he had noticed since early February the increase in demand and enquiries when Tauriko Business Estate advised it had no more land available for sale.
"We're also seeing an increased demand from larger tenants and owner/occupiers as well as smaller investors and owner/occupiers and tenants for the area that I specialise in," he said.
Hunt noted that the developments that he brings to the table from various developers, vary according to the snapshot demand that he knows is currently in the market.
Excellent records
"I keep very good records and have a very good understanding of where the demand is," he said, adding that he brings on developments that are catering for the level of demand he is seeing.
"I've never known the level of demand to be this high."
Hunt observed that a number of investors were making their first foray out of residential development and into commercial/industrial property.
"Tenants have seen what is happening at Tauriko Business Estate," said Hunt. "They want to be out there where the roading and facilities are second to none."
---
Benefits of Tauriko Business Estate
Located in New Zealand's fastest growing region
One of the biggest industrial parks in Australasia
Within 2.5 hours drive of 50% of New Zealand's population
9.9 km to the Port of Tauranga and 8.4 km to Tauranga CBD
Comprising 200 hectares of net developed lots including freehold purchase, design and build lease, and ground lease
An extensive range of cost effective land options available from 800 m² to 8+ ha
An unsurpassed geographical location and access to major road networks
A hub for globally competitive businesses
Fully serviced with power, water, sewerage, gas, telecommunications and storm
water
Situated beside Tauranga Crossing retail development and The Lakes residential subdivision
Close proximity to the Bay's main centres