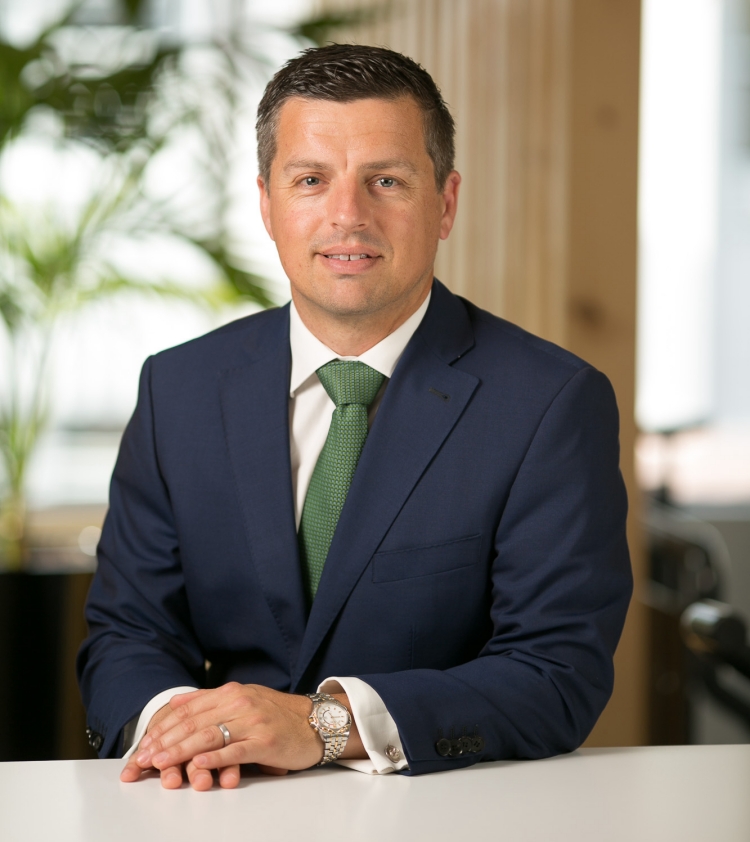 Clear, targeted and intergenerational investment asset management is the cornerstone of Quayside Holdings' commercial returns. With a majority share of the Port of Tauranga and assets of $3.1b, Quayside uses an endowment fund approach towards our non-Port assets to ensure we remain commercially disciplined and community minded.
What sets us apart? We know that investments are deeper than profits, providing a sustainable dividend back to the Bay of Plenty Regional Council (BOPRC) as our shareholder to support further regional development and services.
---
On 12 March 2020, sparked by fears over the coronavirus pandemic, the Dow Jones Industrial Average plunged 2,352 points (10%), the following day it was up over 1,985 (9.36%). Amongst the uncertainty of the fastest bear market in history, Quayside did nothing as the necessary steps had been taken well in advance.
"We had already planned for this event; having sold off a large number of the financial and consumer discretionary stocks from our portfolio in early February anticipating that these would be hit hard in the short-medium term. Later we used the crash as a buying opportunity, picking up some undervalued stocks which subsequently performed well," said Brendon. "Investors who didn't panic have been well rewarded".
Fast forward to now and Quayside has posted yet another record year. In the year to 30 June 2021, Quayside's profit was $154.1m. For the first time in its history, the profit from the non-port portfolio was greater than that derived from the Port of Tauranga, returning over 28% for the year.
Quayside has a wide investment mandate that allows it to consider a mix of assets and opportunities not available to most institutional investors.
From direct real estate assets to horticulture, international private equity to pre-revenue companies; these assets are all picked to perform differently under various economic conditions, allowing Quayside to weather the uncertainty prevalent in markets through uncorrelated returns. This approach to portfolio construction and asset management is based on higher investment allocations to the less-liquid sectors, which requires a real commitment to a long-term strategy.
While Quayside's portfolio is still dominated by a 54.14% stake in the Port of Tauranga, in 1999 a strategic decision was made by the Quayside Board to start diversifying the investment portfolio. Today the non-port investment portfolio is valued at around $450m (around 15% of the total asset base) and this is forecast to grow rapidly in coming years.
"Ensuring the right blend of assets is a true balancing act at times; you always need to have one eye on the future. Conditions change, opportunities arise, things don't go according to plan. We benefit greatly from an experienced and diligent team who are all focused on the strategy".
The impact of the Quayside model is largely unseen, but everyone in the region benefits. This year's dividend to the BOPRC has reduced the rates of every household in the Bay by $289 per property.
"In the past year we have engaged with others who want to learn more and replicate the Quayside model – we really don't know how lucky we are here in the Bay. A healthy portion of growth assets are needed to sustain the dividend to Council and our community, rather than just focusing on investing for yield".
The size of the Quayside balance sheet, in particular the non-port portfolio, allows Quayside to periodically execute transactions that bring substantial regional benefit, including issuing $200m Perpetual Preference Share on the NZDX in 2008; the proceeds of which were spent on regional infrastructure projects. This spring, earthworks commenced on the long-awaited Rangiuru Business Park which will bring significant returns to the wider community.
Brendon says that "You can consider us the Bay of Plenty's sovereign wealth fund (NZ Super Fund equivalent); this responsibility is certainly not something we take lightly. We pride ourselves on delivering outcomes that positively impact the community we live in."
Read more: Quayside, 30 years of investing – The Bay's hidden treasure