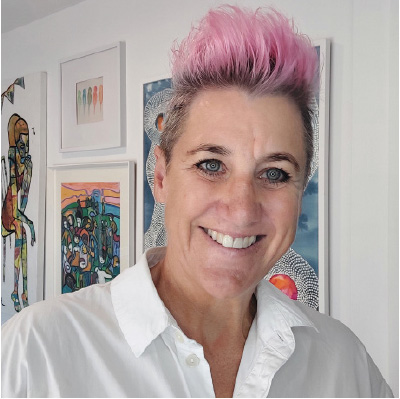 Business owner, mother, wife, windsurfer (TWIClub co-founder & instructor), vinyl DJ, yogi, friend and all round collaborator of anything fun, Chantelle's LIT brand and business aren't just reflected in her pink mohawk.
Established in 2007, Lit Marketing is also the creative channel through which Chantelle shares her energy and talent for all things marketing.
"My business is to help other people's business be famous," explains Chantelle. "I see myself as the ultimate wingwoman, with marketing being the main field of expertise I bring to the table."
Chantelle is the outsource marketing manager for a diverse portfolio of businesses in the Bay of Plenty region. She pulls together her marketing team for each client based on their needs and the projects at hand. Running everything from their day-to-day social media programmes right through to photoshoots, launch campaigns and events.
"My clients are the ones who keep me excited about what I do! I love the challenges in their different businesses, coming up with new ideas and seeing the awesome results we achieve through marketing!"