A new phenomenon – the entertainment explosion that is podcasting – comes to BOP
THREE LOCAL PERSONALITIES, EACH PODCAST fanatics, recently teamed up to launch a start-up podcast production company.
International media personality Freddie Bennett, BOP entrepreneur Tony Snow and business publisher Alan Neben are determined to make podcasting more accessible for New Zealanders.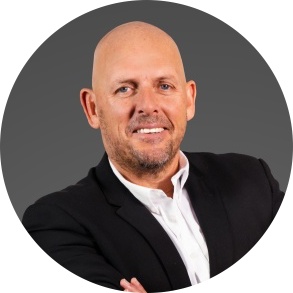 'We launched WTF Productions, because we all love podcasts and we wanted to help local people produce their own," says Tony. "Businesses and individuals have amazing stories to tell, but they usually don't know where to start."
It all began with their own podcast series.
"Podcasting here in New Zealand … yes, it's a thing. And yes, it's big." – Alan Neben
"As a group we wanted to do a 'deep dive' and talk to some of the region's most interesting businesspeople about their back stories – a podcast seemed like the perfect medium."
And so their first podcast series, Taming the Ferrets, was born. A number of other new podcast series were soon to follow Taming the Ferrets.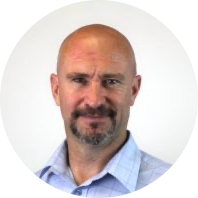 "It's a great feeling to see your own podcast series feature on Spotify and Apple Podcasts," beams Freddie with a hint of pride.
Given the great stories we know are ready to be told from right here in Aotearoa New Zealand, we decided we wanted to make it easier for anyone to access podcasting," says podcast veteran Freddie.
"Every person has a story to tell. Podcasting is a great way to tell those stories, but most people don't know where to start. That's where we come in." – Tony Snow
"We felt it would be great for the region if we were to set-up a professional podcast studio, and leverage the expertise we have available," says fellow director Alan.
"Freddie was the perfect partner to join the WTF team – a hugely successful international podcaster, a business professional and an influencer with just the 'X factor" needed for podcast cut-through."
Why WTF?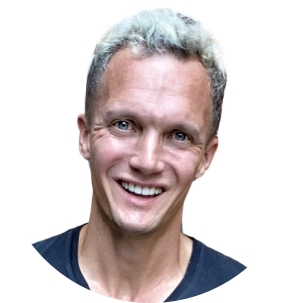 You may have thought of doing your own podcast but then wondered, "Where do I start," or, "When do I have time to do it?
"I ran 300km across the scorching Sahara Desert and completed the world's toughest footrace; I'm a Guinness World Record holder as the world's fastest fisherman;  I became an Ironman after completing the toughest course in Europe; I ran 70 miles non-stop through the night to win my first Ultramarathon; I'm a bestselling author; In 2020 I co-founded a postcast, Over the Influence around my kitchen table, and in 18 months we had grown it to 250,000 listeners and the Apple global top 25 charts. But my PROUDEST achievement is giving Kiwis an opportunity to share their stories with the world." – Freddie Bennett
The philosophy behind WTF is to instead ask, "Where's The Fun?"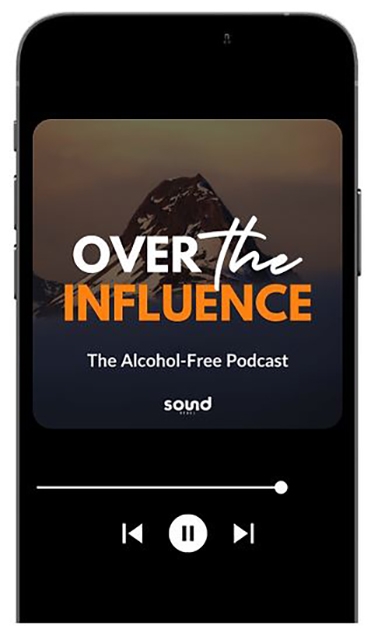 Making money from Podcasting  requires consistency, time and appealing to listeners and followers – it may as well be fun.
"We have the right gear, the expertise and the experience.
When our podcast guests leave the studio, they are usually grinning from ear to ear – they feel great," says Tony.
WTF is the only producer in the region with the professional studio and skills needed to give businesses and individuals national and international exposure.
WTF Productions offers the full wrap-around suite of professional podcast services.
Recording and editing a podcast episode is only half the challenge. People often don't realise what else is needed for a podcast series to be successfully launched and followed. That is where a professional studio operation like WTF makes all the difference.
WTF Productions offers not only the staple podcast services – concept planning, scripting and host selection, guest invites, studio scheduling, audio recording, video capture, stills, postproduction editing, finalising and final cut sign-off, online upload and on-going hosting – but also a suite of added value options – Podcast training 101 workshops, sponsorship co-ordination, advertising, promotion program design and implementation, social channel planning and management, studio hire, VLOG services, intranet internal deployment, reach and engagement analysis, custom App integration, pod host recruitment and influencer connection.
So if you'd like to include podcasts in your comms mix, or maybe you just have a really cool story to tell contact the WTF Productions. They will help you make it happen – right here, right now.
---
What exactly is a podcast?*
For those of you who are new to the term 'podcast', it refers to a collection or series of digital audio files that are made available for downloading or listening via the Internet. 
It may be useful to begin with a brief explanation of how podcasts work. 
Each individual audio recording is known as a podcast episode. Podcasts are typically hosted by an individual or individuals who lead a conversation, share stories, or report the news.
The creator of a podcast is known as a podcaster. Podcasts are hosted on streaming applications such as Spotify, Stitcher, iTunes, Google Podcasts, and Apple Podcasts (the podcast app that comes with iOS).
The history of podcasting began with the creation of the iPod. In fact, the word "podcast" is a portmanteau — a combination of the word "iPod" and "broadcast."
Podcasting is a conveniently accessible medium for listeners and creators alike. For listeners, a podcast operates like an on-demand Internet radio show. 
Most smartphones, including iPhones and Android phones, will come equipped with a media player, which allows you to subscribe to podcasts and stream or download podcast episodes.
Whether you're considering making your own podcast or simply looking for a new show to listen to, there are a few popular podcast formats to consider.
Scripted fiction podcasts are audio-only theatrical productions. Some fictional podcasts might tell a single serialized story — much like a TV show or audiobook — or they may tell a new story with each episode.
Interview-style podcasts typically have a host or pair of co-hosts who conduct an interview with a person of interest, similar to a TV talk show.
Single individuals produce monologue, or solo, podcasts. They might be an expert in a particular field with information to share, a storyteller, comedian, or news anchor.
One of the most popular types of podcasts is storytelling podcasts that retell true stories. These podcasts may contain interviews with those involved in the story or an expert with knowledge of the story. True crime podcasts fit within this category.
Another popular podcast format involves a panel of hosts who record themselves having interesting and entertaining conversations on a specific topic. This could include comedy, sports, pop culture, science, history, and more.