Following confirmation by the Minister of Local Government that the Tauranga City Council commission will remain in place until July 2024, the commissioners are pressing ahead with a strategy to address the city's key issues.
Commission Chair Anne Tolley says governance stability is central to the Council's ability to drive progress and the reappointment of the commissioners for a new term means they can now "get on with the job at hand".
"The community has given us a very clear message that it wants action to address the city's problems, but also to ensure that the things people love about Tauranga are protected and enhanced," she says.
"Looking after our environment and working towards being a truly sustainable city are bottom-line goals and are built-in to every Council initiative, with a clear focus on reducing carbon emissions and addressing climate change risks."
Unsurprisingly, housing and transport are at the top of the to-do list, in partnership with key government, local government and community stakeholders.
"We need a step-change in supply to address Tauranga's chronic housing shortage and in particular, the undersupply of affordable and social housing," Anne continues. "We're working closely with Kainga Ora and private developers with the aim of making new housing areas available for development, as well as increasing opportunities for housing intensification within the city's existing footprint."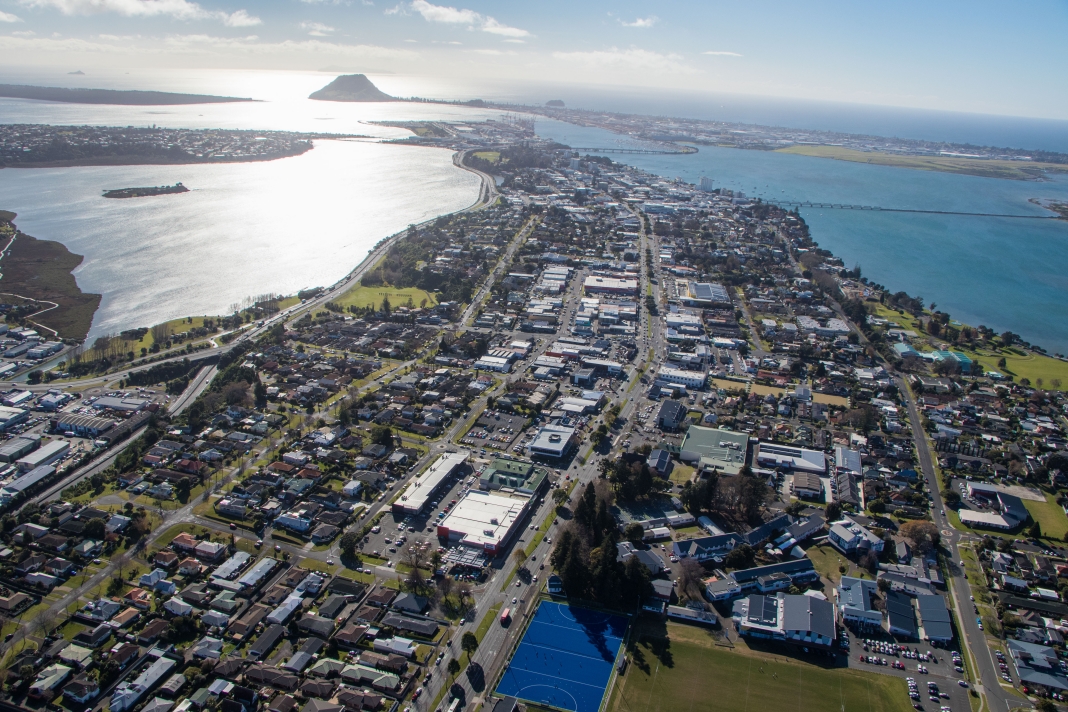 New planning rules to allow different dwelling types, in appropriate areas, are underway, with one of the first focuses being the Te Papa peninsula (the area between Barkes Corner and the Harbour Bridge), where an additional 15,000 people are expected to be living by 2050. Ensuring this area has the required community facilities and infrastructure to cater for a growing population and maintain the lifestyle we expect are key ingredients of the spatial planning process, as they will be for other parts of the city, where intensification will be encouraged around main commercial centres.
Tauriko West is a primary, medium-term focus for housing and commercial development and the Council is working with Waka Kotahi NZ Transport Agency on planned improvements to SH29 which would enable a separation of the increasing inter-regional freight traffic to and from the Port of Tauranga from the growing public transport, walking, cycling and private vehicle traffic connecting to Cameron Road.
"Our aim is to accelerate the decision-making and see the full package of SH29 works start by 2025, rather than being staged over multiple decades," Anne explains. "This project will unlock the potential for up to 15,000 new homes and an additional 10,000 jobs in the Tauriko Business Estate, so it really is a top priority."
Other transport priorities include a suite of projects in the Western Bay of Plenty Transport System Plan, beginning with improvements to the Hewletts Road/Hull Road/Totara Street corridor, to speed-up traffic flows across the city and to and from the port, for the benefit of commercial and private users.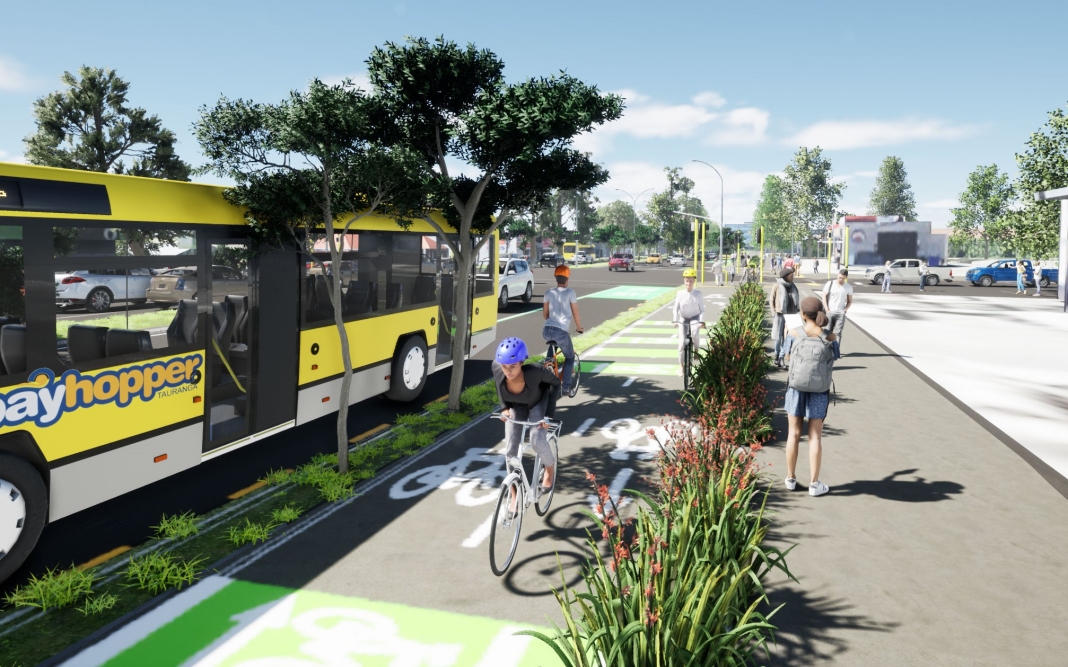 "We also have to think about doing transport differently, with a mode-shift away from private vehicles to public transport, cycling, walking and other 'people-moving devices'. Transport emissions make-up a significant proportion of the city's carbon emissions, so this is a real opportunity to make a positive climate change contribution."
Revitalising the city centre is another primary strategy goal, as is addressing the city's inadequate and aging community facility portfolio.
"We have some exciting opportunities to bring people, culture and heritage back to the city centre through Te Manawataki o Te Papa – the civic precinct refresh – and the reimagining of our waterfront assets. That work starts in earnest this year with the construction of a new central library and community hub and we look forward to seeing more and more people choosing to live, work, learn and play in the CBD as the private and public projects currently planned in this area begin to take shape," Anne Tolley concludes.