What do businesses need to know in relation to Social Media to successfully navigate the economic times ahead?
Now more than ever, it is important to have a strategic approach to how you manage social media for your business. The digital space provides us with an incredible number of tools to be able to communicate our message effectively – further to that, when it comes to advertising, we no longer have to take a broad approach.
You can refine your target audience right down to the exact demographic and psychographic that you actually want to reach which in turn, means that every single dollar you spend is spent on reaching the right person.
Social media is all about perception and if you're putting in the hard yards by posting relevant high-quality content on a regular basis then you're on to a winner. Anything short of that, you could be doing your brand damage.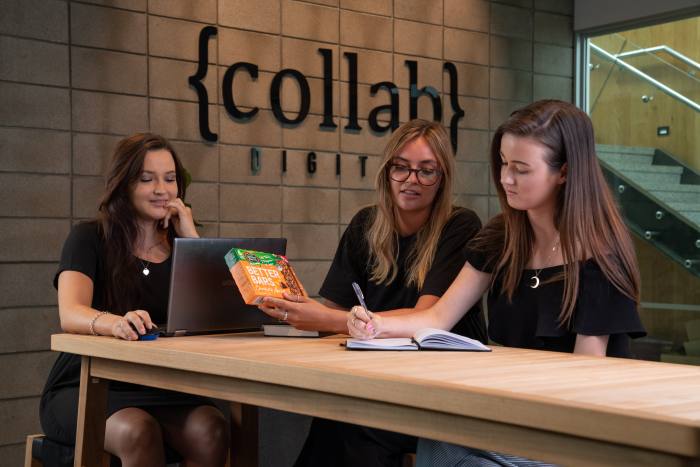 Start by analysing everything you do online – what's working? What's driving enquiry? What's not working?
With this information, begin crafting a plan that includes a structured approach to communicating your key messaging – the biggest issue businesses tell us that they have with social media is what to post.
Think about what makes you different to the rest and why prospective customers should buy from you. If you aren't too much different to your competitors, what value can you add?
What are your plans for navigating the times ahead?
We're full steam ahead – in fact, we're doubling down and pushing harder than we ever have before which includes recruitment to increase our capacity.
In times like these, it's easy to sit down and take the safe road but that road is crowded. Be the standout business in your industry by making some bold, pragmatic decisions that will allow your audience to see more of you.
What is your business doing differently?
Like most businesses, we are back in the office but with added layers of protection for both our team and our clients. It's a strange new norm, but we've reshaped how we work to ensure our business can survive what lies ahead.
How can businesses reach you?
If you'd like to chat, reach out to us by email – hello@collab.co.nz or visit www.collab.co.nz to find out a bit about what we do, how we do it and what makes us different.