Safety tech for sme's post covid-19
Bay of Plenty employers are obligated to ensure they are taking steps to prevent the spread of COVID-19 in addition to managing the pre COVID-19 myriad of health, safety and well-being risks at work.
Trying to solve these challenges using traditional paper reporting is problematic.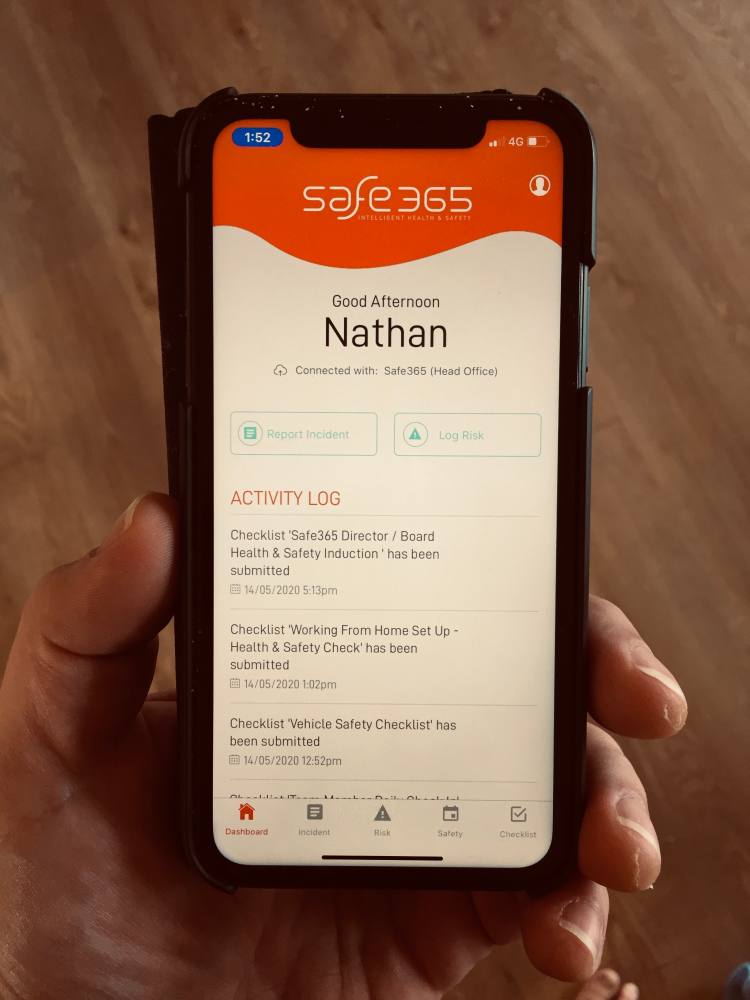 Firstly, it relies on workers and their supervisors being able to locate and fill out the various reporting forms.
Records get lost, destroyed, require double handling and filing, limiting the quality and accuracy of data being captured from the site.
Going digital can be a game changer. In fact, to help businesses with adopting digital safety tools, kiwi business Safe365 is offering Bay of Plenty companies, in any industry, its free "COVID-19" plan – which gives access to the Safe365 smartphone app and performance console for companies with up to 200 workers for 6 months, at no cost.
Safe365 has been used by over 3,500 businesses across many industries including construction contractors, schools, gyms, retail stores, transport companies, utility contractors, professional services, local government and health related organisations like pharmacies, hospitals, dentists and medical centres and many more.
The platform also provides an innovative governance and assurance system that allows companies to rapidly measure and benchmark their health, safety and well-being maturity, understand gaps in capability and provides practical tools and resources to make improvements.
The platform provides visibility of continual improvement and also provides a reporting tool to make it easy to communicate health and safety insights to the business' leaders.
With a looming global recession, enhanced health and safety requirements and pressure on revenue and profitability, businesses need to strive for greater cost effectiveness, efficiencies, productivity gains and ways to transact their business while meeting safety requirements in this 'new normal'.
For many clients, COVID-19 has been a catalyst to "go digital" and they have selected Safe365 because it is so simple to use, requires minimal implementation and is incredibly cost effective.
If you'd like to know more, want to sign up or trial the software, visit Safe365's website: www.safe365global.com or send us an email sales@safe365global.com.