The level of inquiry throughout Lockdown Level 4, 3 and more recently Level 2, has been surprisingly positive. By far, the majority of the activity our office is experiencing is from within the Tauriko Industrial Estate.
Interestingly, leasing and sales activity is as buoyant and strong now as it was pre-lockdown. Land sales/inquiry continues with some opportunities available. There will be no "fire sales" though, due to the scarcity of industrial land lots for sale.
The Covid-19 challenge reinforces our company policy of getting and remaining close to our clients, landlords and tenants.
1. What do businesses (landlords and tenants) need to know to successfully navigate the economic times ahead?
During lockdown, the volume of our communications with clients was significantly more than usual and the nature of these communications fell within the realm of negotiations and support as we liaised with landlords and tenants for successful outcomes.
Many of our communications stemmed from our approach to "front foot" or lead communications. Market updates and commentary were issued from our office and personal support calls were made to our clients while our team worked cohesively using our mantra of "client care".
As a result, we have seen our landlords and tenants communicating at an unprecedented level, with the common goal to resolving and challenges and keeping businesses operating.
2. What are our plans to navigate these waters?
Ensuring we continually facilitate successful relationships. Securing strong landlord and tenant. relationships from day 1 – from the commencement of a lease to the end including assisting tenant businesses into new premises as they outgrow their existing. Landlords need to understand their tenant's business and be prepared to work with them through challenging times.
My Leasing and Sales Team will be facilitating such relationships for any new leases we negotiate.
3. What is our business doing differently?
Networking will be critical in this market. In managing all transactions our Commercial Team will ensure we utilise our strong networks in the areas of finance, legal advice and property management.
We will "trouble shoot" by creatively finding solutions for tenants and landlords alike.
Some outside the box thinking will be required. Of note is the strong small businesses tenants that have come to us (during and post-lock-down!) to secure their own premises, some realising that with the equivalent of the rental they already pay, they may be able to purchase their own premises.
4. How can business reach us?
Our Ray White Commercial Team offers strong and effective customer service. Awarded Top Office (Internationally) for Customer Service for three years running, our cohesive team offers strong experience in sales, leasing, industrial unit developments, legal, property management and body corporate.
We pride ourselves on our ability to assist all our clients with their property requirements and any challenges they may be facing.
Contact Philip Hunt or a member of the Commercial Team to talk about your property plans.
---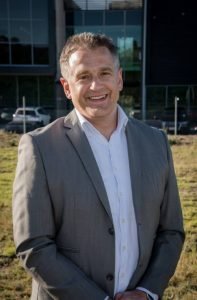 Antony joins the team in 2020. Raised in the Mount and Tauranga he started his working career in a family construction business before attending university to study architecture, property and law.
He has spent much of his career working in Auckland in entertainment, hospitality, and predominantly property development and investment with the industry's leading private firms and Auckland Council.
Accolades include awards with past projects by the NZIA, NZ Property Council and Building Institute. He has also led the establishment of building and resource management consent precedents in the past decade.
As a specialist in large, complex and multifaceted acquisitions and disposals he has been involved in transactions with NZX and ASX listed entities and has excellent relations with local, national and international corporates. He is also well versed in syndication models and distressed asset sales.
Antony is a devoted property professional with a 'can do' reputation. He is proud of his experience in all areas of sales, leasing, and property management. With professional memberships with RICS, PINZ, and tertiary qualifications his clients will be assured of his commitment to maintaining the best service standards already provided by Ray White Commercial.
He loves living in the Bay and is enthusiastic about becoming further involved in the business community here.
Contact Ant on 021 564 864 or antony.lee@raywhite.com
---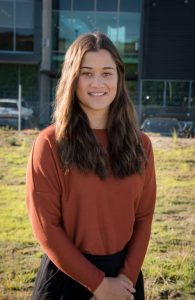 Ari is a successful professional with a wealth of transferable skills gained throughout being in the sales industry.
Ari has joined us at Ray White Commercial Tauranga from a combined administrative and licensed salesperson role. As Administrator to our team of six licensed salespeople, knowing the industry well, Ari puts the best procedures in place to get the best possible outcome.
Implementing a strong marketing eye and business-minded approach leading to successful outcomes is the way Ari ensures our commercial clients receive the best service.
Contact Ari on 07 928 0000 and ariana.iti@raywhite.com