The integrity of your incident management process begins with a robust source of information; if you rely on spreadsheets to inform your business response you could be adding risk and cost.
There's reason for the widespread dependency on tools like Microsoft Excel. Being a universally recognised application, it is accessible to most users in any sized organisation, has excellent functionality and, importantly, it is inexpensive.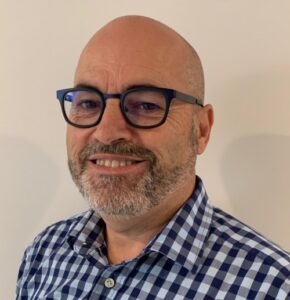 However, the perceived low cost operationally of using spreadsheets to manage companywide quality processes turns quickly into high overheads when Excel is applied outside of its capabilities.
Spreadsheet hazards
If you recognise some of these painful spreadsheet moments, you are not alone; ambiguity with the master document, left wondering what the current version is; multiple editors whose individual habits differ in their quality of formula creation; inaccuracy from manual entry and rekeying; broken spreadsheets as links and complex file structures fail.
Time spent relearning or modifying spreadsheets when someone leaves is not often measured but builds up fast. As there is no automatic or standard approach in Excel for debugging, mistakes can remain hidden.
Spreadsheets do have their proper place in business management because of all the reasons they've become such a pervasive tool – accessibility, user familiarity, functionality for displaying, analysing, and conveying data.
But being reliant on multiple spreadsheets as the source for timely, accurate information carries a load of risk that leaves you vulnerable, without the ability to audit the process efficiently.
Incident Management
When the pressure is on, as it is in incident management – complaints, audits, Health & Safety or repairs & maintenance – you need assurance the source of your information is accurate, and the reports get generated fast. When faced with an incident, if not using spreadsheets for converging all the critical details, then what are the affordable tools for tracking, response, and control?
Integral's compliance register application, ICRA, gives the ability to have that one source of truth. Schedule and monitor workflow by company, site and team members via dashboards and emails.
Trace issues by category, product and production batch. Attach documents, photos, investigation and close out details to incident. There's potential to integrate with ERP, Production, CRM and other applications. You'll have peace of mind that the spreadsheet data that falls out is reliable leading to sound decisions.
At Integral we are intent on delivering businesses control, simplifying information management and data integration. We can show you how taking your current spreadsheets and loading them into cloudbased applications will smooth business process and take a load off your mind.
Connect with Integral 0800 002 555
Visit icra.integral.co.nz Email icra@integral.co.nz
ICRA FREE TRIAL
We invite you to get in touch with us to set up a free 14day trial with no commitment to buy. You'll see the full functionality of ICRA with your data and discuss your business context with us. Terms and conditions apply.