MATCO are regularly working on small and large civil projects throughout the wider Bay of Plenty, Coromandel, Taupo and Waikato regions.
Owner Matt Paget has an excellent reputation regarding civil projects. He knows how to manage council requirements and create design solutions.
The MATCO team deliver high levels of workmanship with an emphasis on safety, while juggling the requirements of multiple stakeholders.
They can streamline their work to help keep a project on time and within budget.
Their teams experience, capability and can-do attitude allows them to come up with tailor made solutions for their clients.
MATCO pride themselves on providing a flexible, approachable and friendly service with a team that's always willing to go the extra mile.
From port work to palm kernel, big jobs or small, their team are there to assist you achieve positive outcomes for your business safely, professionally and on time.
From drainage and earthworks to retaining walls, carparks, subdivisions, surfacing and cartage the MATCO team have the expertise and equipment to manage all your residential and commercial needs.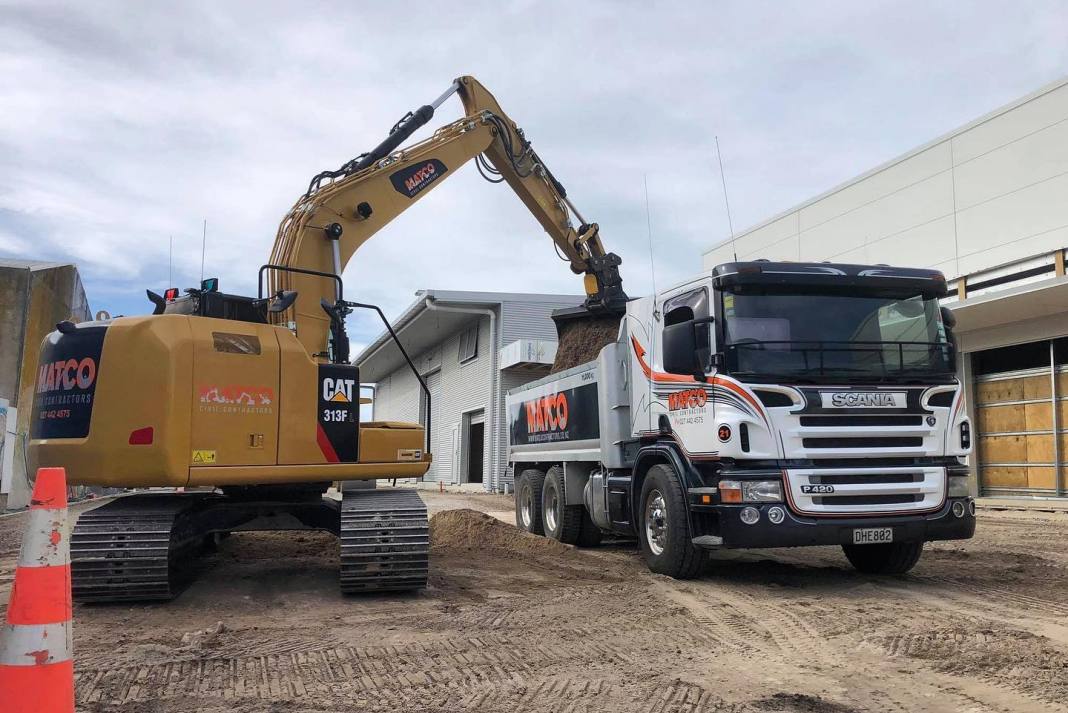 What makes MATCO different?
At MATCO they are committed to keeping abreast of the latest technological advancements in the construction industry. They actively utilise these tools to deliver the productivity and value for money their clients have come to expect from them.
MATCO's fleet of modern CAT 313FL excavators are equipped with CAT Grade control 2D depth and slope positioning.
This provides their operators with real time bucket tip elevation guidance for flat or sloping plains – meaning they can provide a faster, more accurate final trim finish for their clients.
Their CAT 289D tracked skid steer is equipped with the SHARP GRADE precision laser leveller system – providing a quick setup and an extremely accurate final trim solution for your project.
If you have a project that requires an experienced and passionate team, give us a call today and we can discuss how we can apply our expertise, knowledge and top-notch machinery to the work required.
Phone 0800 4 MATCO (62826) or 07 572 0605 or email admin@matcocontractors.co.nz