Locally owned family business Hawes Building Solutions is celebrating 20 years in business this year. Known for their quality workmanship and excellent service, the Hawes team is behind many high-end commercial and residential design and build projects in the region, and is a trusted name in the Bay.
The company was founded by Mark Hawes in 2000, with his brother Anthony joining him a few years later after returning from the UK. Mark has been in the building industry for 28 years, and Anthony for more than 30. They have worked on many interesting projects over the years, such as the 1750m2 Cameron Road retail complex development and the 12th Avenue retail development which houses Westpac Bank plus other retail and office spaces.
Their latest design and build project, due for completion later this year, is for Easy Gate in Tauriko. In collaboration with Kirk Roberts Engineers, Hawes has provided a cutting-edge solution for this client's new offices, powder coating plant, and warehouse space.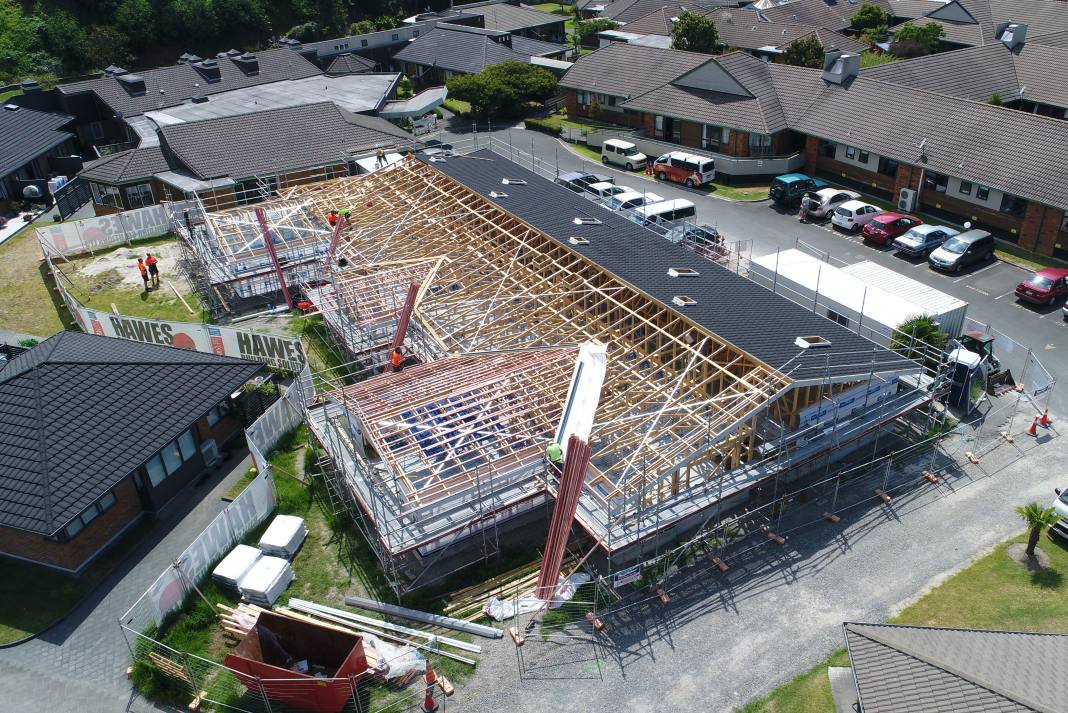 "We spent plenty of time talking with Easy Gate to understand their business and help them achieve an innovative design solution that suited their needs.
"Early contractor involvement had many advantages, and we've made significant changes to their preliminary design to provide a more cost effective and fit for purpose building," Anthony explains.
We chose a concrete structure to mitigate noise and fire protection concerns and to simplify the construction process. A bespoke steel frame and roof system were also introduced to create a dust free environment.
"We improved the look of the building and its longevity by proposing decorative precast panels and prefinished low maintenance roofing and joinery components. The interior has been specifically designed to meet the client's operational requirements while allowing flexibility for future expansion," Anthony says.
Hawes Building Solutions has strong systems in place that ensure an easy process for their clients. With Mark in the role as Projects and Construction Manager and Anthony as Quantity Surveyor, their skills seamlessly complement each other. They lead a team of 20 which includes another Quantity Surveyor, a Registered Architect, Senior Site Managers, Carpenters, Hammerhands and Apprentices, as well as Chartered Accountant Suzanne
Jansen who manages the office.
"We are proud of our team and enjoy partnering with leading architects and designers in the Bay of Plenty and Waikato to produce long lasting, high quality buildings" says Mark.
Next to bespoke commercial and industrial buildings, Hawes Building Solutions also excels at residential design and build projects such as high-end new builds, major home renovations, and often complex leaky home remediations. They can organise the entire building process, from drawing up plans and dealing with council consents through to the finishing touches.
This team of highly experienced certified builders work together well, and are passionate about detailed planning and flawless executions.

To find out more, call Hawes Building Solutions on 07 578 2414, visit them at their Glenlyon Ave office in Greerton or online at www.hawes.build.