At the tail-end of 2020, Bay Venues established Healthy School Kai to cater for large schools in the area who had been chosen to participate in the Ministry of Education Ka Ora, Ka Ako | Healthy School Lunches programme.
Healthy School Kai delivers just under 4000 lunches a weekday to schools across Tauranga and Whakatane. This feeds many children who would otherwise go without lunch. Providing nutritious, wholesome food that will keep tamariki fuller for longer, so they are more alert, engaged, and active in class.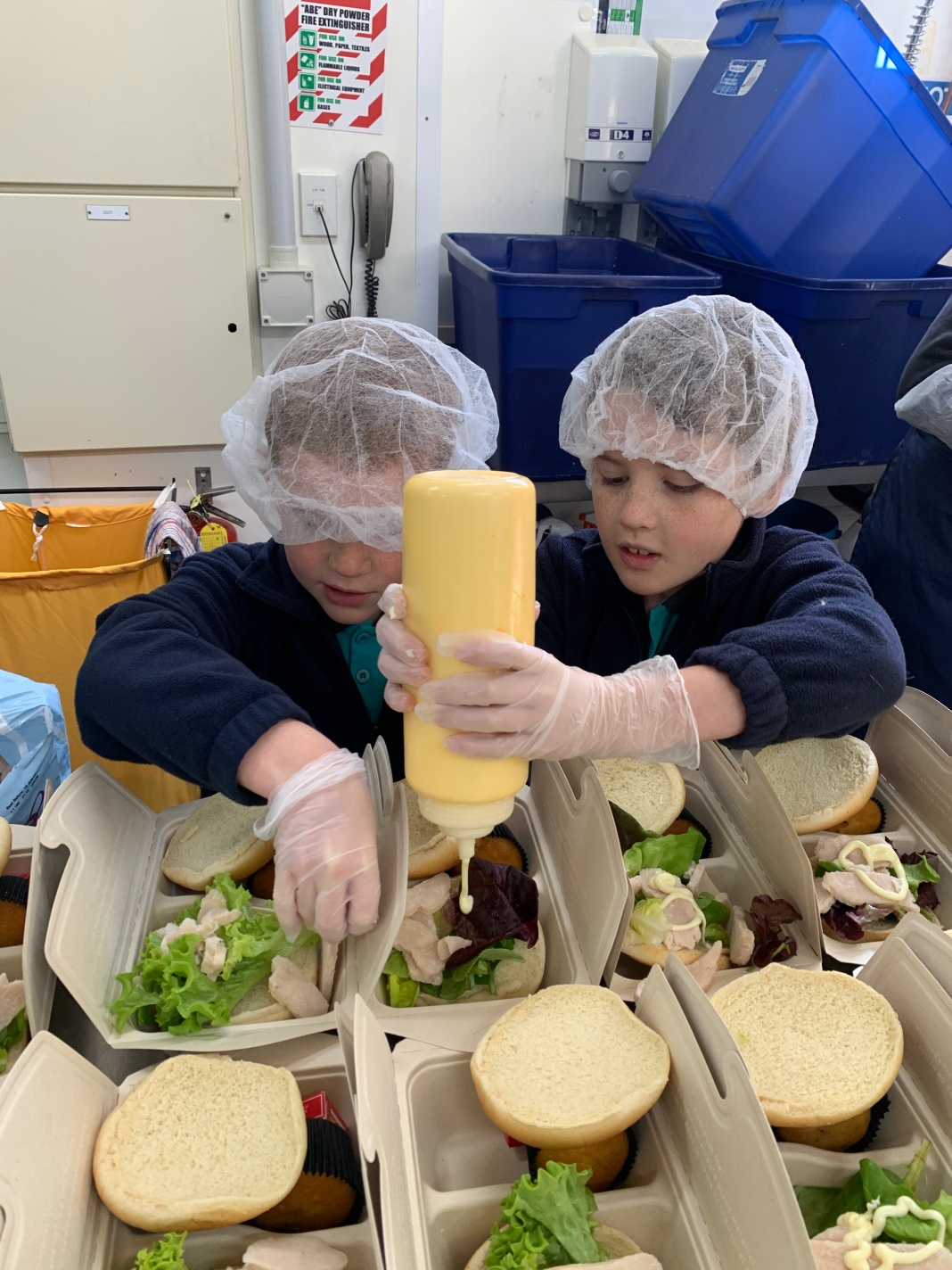 "We have a huge need for this programme. Five to 10 percent of our kids don't ever bring lunch and half of the kids I spoke to this morning hadn't had breakfast," said Teimana Bennett, Deputy Principal of Te Wharekura O Mauao; a Bethlehem based-school that takes part in the programme.
Labour List MP based in Tauranga Jan Tinetti visited the Healthy School kitchen in late 2021; seeing what it takes to prepare and deliver 4000 lunches per day, including an impressive 12 variations of dietary requirements.
Tinetti was shown around the Healthy School Kai kitchen, located at Trustpower Baypark, where she was impressed with the well-organised production line and the precision of the special dietary requirements area that produces gluten free, diary free, nut free and other important variations that must be separately and precisely adhered too.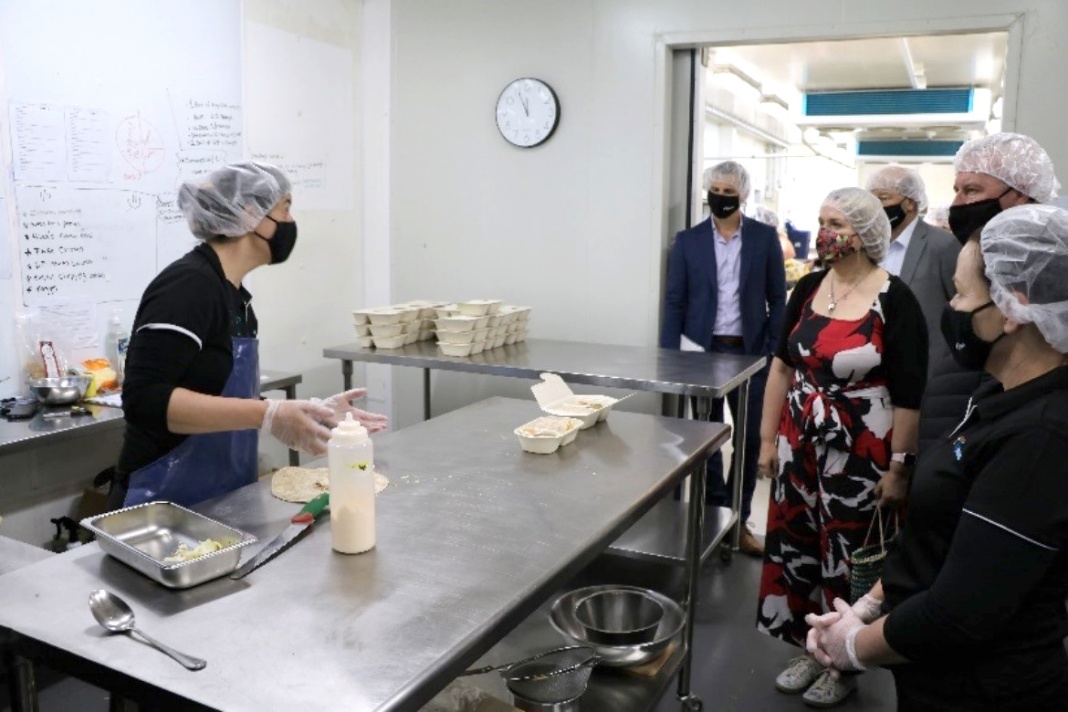 A former school principal, Tinetti was excited to see the Ka Ora, Ka Ako│ Healthy School Lunch programme in action and hear about the ways in which the Healthy School Kai team are working with their schools and kura to provide nutritious food that the children will eat.
Hot food lunch days and tasty, recognisable menus are being used to encouraging the consumption of nutritious kai.
Profits from Healthy School Kai will benefit the community by helping pay for the cost of running Bay Venues community facilities.
Visiting MP impressed by programme
"I was super impressed with the operation and the excellent lunches produced. As a former teacher I know that kids having food in their puku's makes an enormous difference in what they're able to learn. This initiative is making a real difference in these kids' lives," said Tinetti.
The Healthy School Kai kitchen has also hosted much younger visitors; the school kids themselves! Inviting tamariki into the kitchen to see and help make lunches is a great way to encourage consumption of, and highlight the importance of healthy, nutritious food.
Providing healthy kai to hungry tamariki was the initial driving force behind Bay Venues becoming involved in the Ka Ora, Ka Ako│ Healthy School Lunch programme.
"This programme provides a great social enterprise opportunity for Tauranga," said Bay Venues chief financial officer Adam Ellmers.
"Not only are we feeding our hungry tamariki, but as Bay Venues is a Council Controlled Organisation, any profits will also benefit the community by helping to pay for the cost of running our community facilities."
This means that during this time of Covid-19 uncertainty, Bay Venues can keep entry prices affordable at their community pools, centres, and halls, so they can be enjoyed by everyone in the community.
For more information on any events, enquiries for Trustpower Baypark venues, BayStation activities or service on/off site from BayCatering, BayAudioVisual visit www.trustpowerbaypark.co.nz or email events@bayvenues.co.nz.
Related: New Bay Venues directors confirmed