Rebecca Dean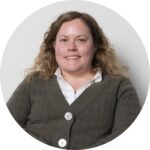 Rebecca joins Tompkins Wake's Tauranga office as a Senior Associate in the dispute resolution team. Rebecca specialises in family law, including parenting disputes, relationship property disputes, contracting out and separation agreements, protection of personal and property rights matters, paternity, Oranga Tamariki Act 1989 matters, and family violence. Rebecca practiced in the Wellington region for just over 15 years, and has extensive litigation experience, as well as regularly representing clients at mediation.
In 2014 Rebecca was appointed to the Lawyer for Child panel and received regular appointments from the Court as Lawyer for Child and Lawyer to Assist.
---
Cheryl Drought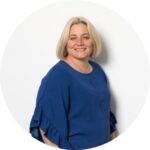 Cheryl joins Tompkins Wake's Rotorua team, representing clients in a wide range of disputes with a specific focus on family law, particularly relationship property, settling property matters, and contracting out agreements. Cheryl also represents clients in Family Protection Act and Will disputes (challenges to Wills and claims against estates).
Cheryl enjoys working with clients to ascertain the best strategy to deal with their legal problem. She looks for practical solutions, focusing on resolving disputes before they escalate.
---
Lauren Gamble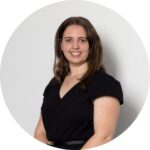 Lauren joins Tompkins Wake's Tauranga office as a solicitor in our Disputes Resolution team with a focus on family law and civil litigation. Lauren was admitted to the Bar in 2019 and before joining Tompkins Wake, previously worked at a boutique law firm in Tauranga specialising in family law.
---
Tess Blacklock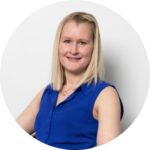 Tess joins Tompkins Wake's Tauranga office as a member of our Property & Real Estate team. Tess is experienced in residential conveyancing as well as Wills, EPAs and Estates.
---
Kirsty Wyndham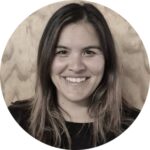 Formed in 1998, the Rotorua Sustainable Charter is an incorporated society based at APR Consultants comprising many businesses committed to sustainable outcomes and to continually improving their environmental & social performance.
The Rotorua Sustainable Charter is pleased to welcome Kirsty Wyndham to the team in the newly formed role of Marketing and Communications Advisor.
Kirsty brings with her over 15 years of Tourism and Marketing experience, building some of the most incredible activities into must-do adventures!
With a passion for doing the right thing, Kirsty is looking forward to working with Charter members with their sustainability journeys, sharing their sustainability and conservation stories. www.rotoruasustainablecharter.org.
---
Chad Hooker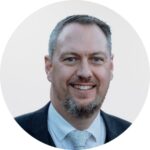 Bay Venues is pleased to announce that Chad Hooker has been appointed as its new CEO. Mr Hooker has been the Director of Operations at H3, Hamilton City Council's event and venue division since 2010.
In his current role Mr Hooker has overseen the operation of FMG Stadium Waikato, Seddon Park and Claudelands Events Centre. He has also been responsible for attracting and delivering major events on behalf of Hamilton including sporting world cups across rugby, football, rugby league and cricket as well as the highly successful HSBC NZ Sevens.
Prior to his role with H3 he spent over a decade managing shopping centres, including leading Westfield Chartwell Shopping Centre in Hamilton through two major redevelopments.
Mr Hooker explains that he is "passionate about ensuring that public venues like those operated by Bay Venues deliver exceptional benefits for the community. That they enhance Tauranga as a great place to live and provide economic opportunities to local businesses.
" My focus will be on supporting the Bay Venues team to further develop as a high performing team, so that they can continue to provide the best possible service to Bay Venues customers and the community."
"Bay Venues operate a wide range of community facilities and I am excited to see how we can best maintain and develop them for the long term. As Tauranga grows, I look forward to exploring opportunities for Bay Venues to work with Tauranga City Council and the wider community to contribute to the ongoing development of the city and region."
Simon Clarke, Bay Venues Board Chair, says that 'the Board are excited about the experience and leadership that Chad will bring to the organisation. He has a strong balance of commercial and community experience and his enthusiasm for the industry is evident. We are confident that he will lead the Bay Venues team positively as kaitiaki (guardians) of Tauranga's key community facilities."
"The Board would also like to acknowledge and thank Adam Ellmers for stepping into the CEO role over the last few months. He has done a great job and we look forward to his ongoing leadership contribution as he returns to the Chief Financial Officer role on Chad's arrival."
Mr Hooker will start with Bay Venues on Monday 8 November 2021.
---
Greg Stephenson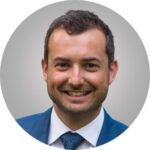 Tauranga-based legal tech start-up, LawVu, has announced the appointment of Greg Stephenson in their newly-created role of Chief Marketing Officer.
Greg joins LawVu with an extensive background in marketing across global markets for companies such as LinkedIn, Vodafone, and Garmin. With an appetite for the ambitious start-up scene in NZ, he will play a key role in helping LawVu in its global expansion.
---
BBN's guide to new people and new roles across business in the Bay
To feature in New Appointments email us at new.appointments@bopbusinessnews.co.nz
Read more: Appointments indicator of Bay's importance