Trustpower Baypark is Tauranga's Premier Venue for conferences, meetings, entertainment and exhibitions. It offers a complete package in one convenient location that features state of the art meeting rooms, in-house catering, audio visual services, professional conference organiser (PCO) and marketing/promotional services.
Hybrid Minds NZ Tour 2021
Audiology Touring presents the kings of all things liquid, Hybrid Minds (UK) – NZ Tour 2021 on 4 April.
Over the past few years British drum & bass producers Hybrid Minds have broken out as one of the most important acts in the scene.
Defining a new era of liquid D&B, they flow between exquisite vocal melodies and high octane productions, creating the innovative and unique sound they've become known for.
Comprised of longtime friends Josh White and Matt Lowe, the boys work across everything together from studios at opposite ends of the country, taking in both their influences from all ends of the musical spectrum to create smooth sounding, yet addictively danceable tracks that are every bit as relevant for a main stage festival slot as they are at a late night afterparty.
After building up an ever-growing and dedicated fan base, the duo have witnessed a completely unique and organic explosion across every aspect of their career, and their success has seen them perform at some of the world's biggest festivals, including Let It Roll, Liquicity, Rampage, and FM4 Festival in Austria.
The uncompromising beauty of their music, coupled with an unerring instinct for connecting with an audience, means that witnessing their DJ sets, often accompanied by regular MC Tempza, is an out of this world experience for all true D&B fans. (www.ticketfairy.com).
Madagascar – the Musical
Based on the smash-hit DreamWorks animated motion picture, Madagascar The Musical follows all your favourite cracka-lackin' friends as they escape from their home in New York's Central Park Zoo.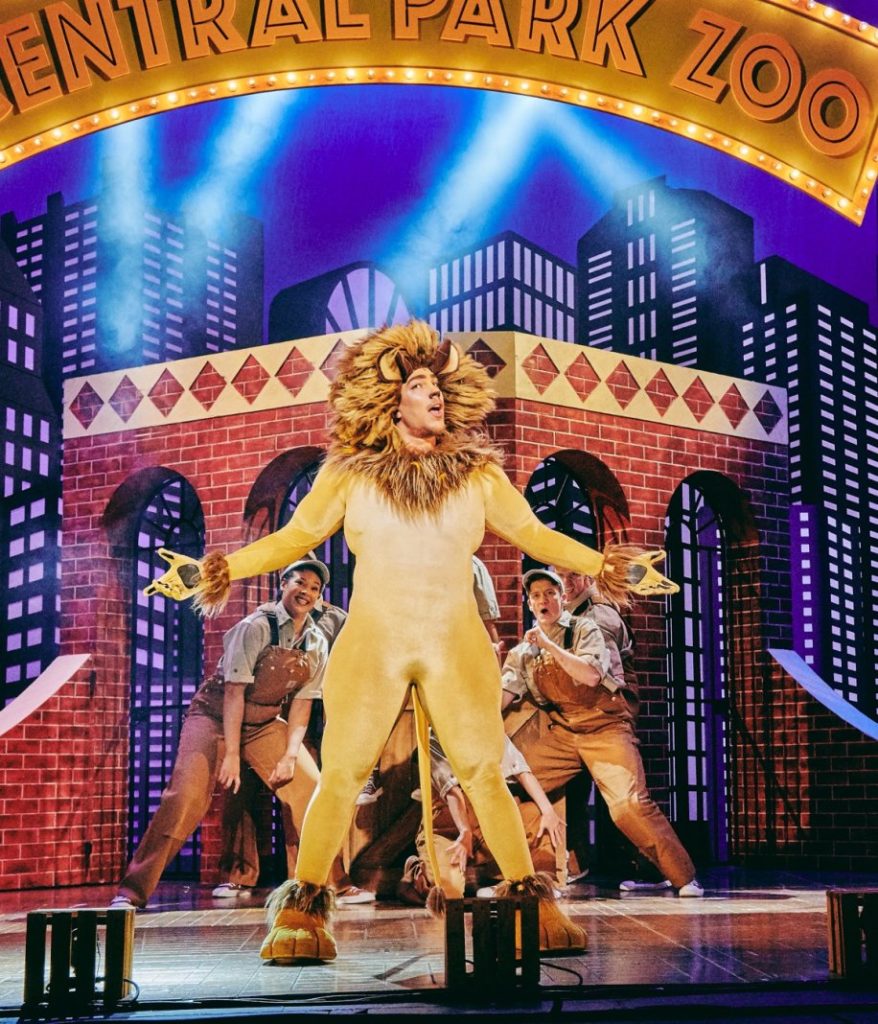 Along the way they find themselves on an unexpected journey to the madcap world of King Julien's Madagascar.
Alex the lion is the main attraction at New York's Central Park Zoo. He and his best friends – Marty the zebra, Melman the giraffe and Gloria the hippo, have spent their whole lives in blissful captivity.
When a group of penguins decide they've had enough of the zoo and decide to escape, Marty makes his escape too.
Join Alex the Lion, Marty the Zebra, Melman the Giraffe, Gloria the hip hip Hippo and those hilarious, plotting penguins as they bound onto the stage in the musical adventure of a lifetime.
The international stage set, props and costumes from Madagascar
The Musical's world tour are in New Zealand with an all-star local cast of professional actors, bringing the excitement of the movie to the stage.
Filled with outlandish characters, adventure galore and an upbeat score, you'll have no choice but to 'Move It, Move It!'.
The show runs for 75 minutes and is appropriate for children and adults alike. Tickets are on sale now for multiple shows from 23 – 25 April (www.eventfinda.co.nz).
D1NZ
Back in early 2003, drifting in New Zealand was just emerging from the underground into the world of motorsport.
Several Drifting teams from all over New Zealand came together to organise and regulate events nationwide, developing competition formats on race circuits and bringing Drifting off the back-streets.
With D1NZ now in its 17th season, the series has been propelled to the forefront of professional motorsport in the country, with more than half a million spectators coming through the gates, including hundreds of exhibitors, a long-standing nationwide television series, unprecedented awards and the largest drifting events ever witnessed by the New Zealand public.
D1NZ has taken the lead in this unique automotive culture, with drifting recognised as the fastest growing motorsports category in the world.
The Series has produced world-class competition with many of New Zealand's top drivers representing the country overseas with podium finishes in Australia, Japan, The USA, Thailand, Malaysia, Singapore, China and Europe.
The D1NZ Valvoline D1NZ Grand Finale will be in Tauranga this year on 30 April & 1 May.
Tauranga Home Show
The first Tauranga Home Show took place in May 2000 and has grown over more than two decades to become the huge exhibition you see today.
In the beginning, the focus was on making shows successful for exhibitors. This emphasis on relationships is the main business driver, and the reason why the Tauranga Home Show has been so successful.
The show has grown together with exhibitors and suppliers, with some current exhibitors on board since the first Tauranga Home Show.  ​
Visit the next Tauranga Home Show on the 7th, 8th & 9th May 2021.
Stormwater 2021 National Conference
Come and join us for our 20th anniversary – a message from Water New Zealand Chief Executive Gillian Blythe.
This conference is going to be a particularly auspicious occasion – 20 years is an important milestone and it will be the first time we will have been able to get together for two years.
Covid meant we had to go fully online in 2020. We certainly welcome 2021.
Once again we have a great line up of speakers and events.
Keynote speakers will include co-founder of the US-based Coastwise Partners, Holly Greening. After a successful career as executive director and senior scientist of the Tampa Bay Estuary Programme, Holly, along with colleague, Rich Batiuk set up the Coastwise Partners, to help other coastal environment organisations around the world to succeed.
Many of you will remember Rich Batiuk from our conference two years ago.
The 2021 Stormwater Conference is one you won't want to miss.
For more information on any events, enquiries for Trustpower Baypark venues, BayStation activities or service on/off site from BayCatering, BayAudioVisual visit www.trustpowerbaypark.co.nz or email events@bayvenues.co.nz.