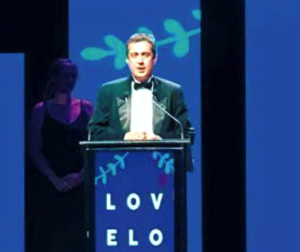 Major New Zealand post-harvest operator EastPack had a productive night at the recent Westpac Tauranga Business Awards 2019.
The company picked up four awards in total, including the ACC Workplace Health and Safety award, the Business Innovation award, the Manufacturing and Distribution award, and the supreme award of Tauranga Business of the Year 2019.
Delighted chief executive Hamish Simson said each of the awards would have been a great achievement in its own right. "But we were delighted and humbled to be recognised across so many categories and to get the big prize at the end of the night," he said.
The Corporate Leadership award went to RoboticsPlus, a smart hi-tech company founded by Steve Saunders, with robotics expert Dr Alistair Scarfe. The company emerged from the need to solve the growing challenges in the global primary industries such as labour shortages, sustainability for growers, pollination gaps and yield security.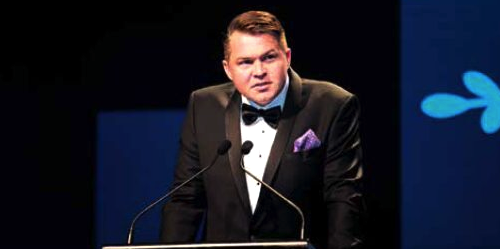 And the Corporate Sponsorship Award this year was won by WAVE Creative Communications Agency because of the company's strong ethic for giving back.  While not a big company, right from initial employment, staff are encouraged to give back through their time and expertise. The owners strongly support the philosophy, said WAVE director Glenn Dougal (pictured right), in accepting the award.
Matt Cowley, chief executive of the Tauranga Chamber of Commerce, the longtime organiser of the Westpac Tauranga Business Awards, said this year saw increased numbers of entrants.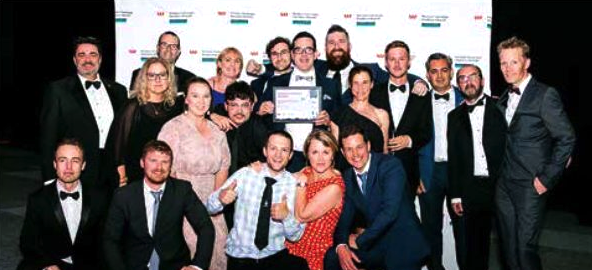 There was a very high standard, making the selection of winners and finalists a very challenging prospect for the judges, but one that bodes well for business in the Bay, he said.
And again this year there was a strong focus on technology, particularly in the kiwifruit sector, which appeared to be innovating constantly and becoming world-leading in technology.
Clare Basire, area commercial manager for main sponsor Westpac, said the awards had always been about taking time out to acknowledge business excellence.
"Westpac are extremely proud to be associated with an event that recognises outstanding business achievement, both here in Tauranga, and across New Zealand.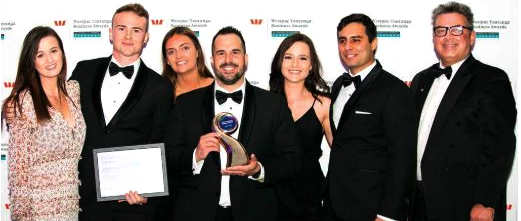 "This is about recognising the smartest, strongest and most sustainable businesses in the community," she told the capacity crowd at the Trustpower Baypark.
"Congratulations to the 2019 Westpac Tauranga Business Awards winners – we're sure this is a stepping stone to even greater business success."
Head Judge Andrew Hitchfield, speaking on behalf of the judges, said: "With a high number of extremely strong entrants, it is challenging to select the winner, but a challenge the judges really enjoy.
"Going into people's business across the bay and seeing the way they are conducting business is very rewarding. There was a higher quality of innovation showcased in various forms, some making business easier to do, others with new and interesting products, services and business models.  Another aspect was the younger business people doing business differently, and standing out with their passion and ambition."
The strength of the Awards rests upon the high calibre of judges who all put in hours of time and expertise to visit each entrant.  Their feedback on their assessment is regarded as one of the strong benefits to entering the awards.
EastPack's winning ways
This year's overall win for EastPack came as the company moves closer to its goal of increasing fruit volumes to more than 50 million trays in the next five years. It is n track, having doubled throughput from 19 million trays in 2012 to 41 million trays in 2018.
EastPack has also celebrated a number of industry firsts in recent years including the opening of the industry's first fully automated lights-out coolstore in May.  EastPack is focused on building people, plant and process capability to maintain performance and employee engagement during rapid industry growth.
"EastPack is proud to be part of this business community and with our people, culture and enthusiasm for our industry, we will help keep this region a great place to live and work," said chief executive Hamish Simson.
"I would like to thank our team for their passion and hard work that has enabled us all to get EastPack to where we are today. This is a celebration of how far we have come in the last few years, and gives us confidence that we have the team, culture and ability to make the exciting future ahead of us a great success."
All the judges for EastPack were really impressed with the overall way the company does business, how they had amalgamated with fellow packhouse company Satara,  and that they knew they needed to make huge changes within their business. They did so by using all the innovation they could to make them business leaders in their field, the judges said.